Increased internet access means one thing for your business: it's easier than ever to make money online. A variety of ecommerce platforms are now available to connect merchants with potential customers. Popular choices include WooCommerce, Shopify, BigCommerce, and X-Cart, but which one is the best for you?
The most popular ecommerce platform on the Internet is Shopify. Shopify is great if you're just starting out in ecommerce. The platform makes setting up your online store simple and painless. With Shopify, anybody can become successful selling products online. Here you can find the answers to some of the most common questions people have about Shopify.

Unlike other retailers, the Shopify merchant (you) doesn't need to have their own inventory. Instead, you're able to buy a product from another retailer after the customer places an order for it. This is a model called drop-shipping. This is great if you are starting out with little in terms of money or products. The retailer ships the products to the customer without you ever coming in contact with them. Shopify then pays you the difference.
What if you already have an existing line of products you want to sell? Great! Shopify can still work for you. Also, if you're worrying whether or not the platform is secure, worry no longer. Shopify uses the most advanced security features in the industry, meaning yours and your customers' money is safe. Shopify is a fantastic platform for getting a website up and running to give your business an online presence.
The most important decision you will make for your Shopify store is picking a product to sell online. If you already have products, you can use what you know about your business and transfer it to ecommerce. If you're going with the drop-shipping model, we recommend choosing a specific niche. For example, sell men's golf clothing instead of all kinds of men's clothing. This will keep your store from being buried under all the others selling broad categories of products.
How To Make Money On Shopify
You need to take the different products and prices of your competitors into account when running your ecommerce store. You should also put your best foot forward in terms of marketing. This is in order to attract enough clicks and impressions to keep your sales numbers up. Social media, SEO and Google Ads are all good ideas in terms of marketing since competition in ecommerce is high.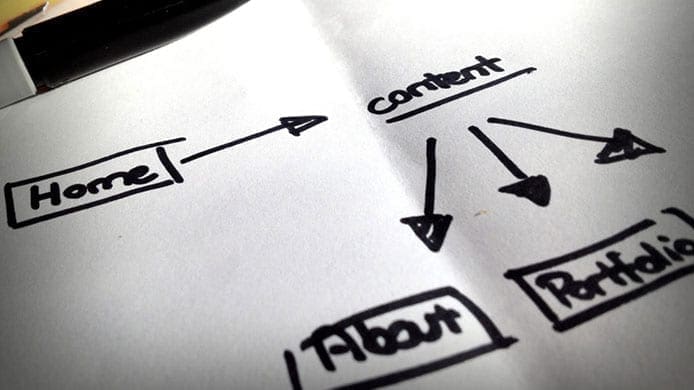 How To Set Up A Shopify Store
The Shopify platform makes it very easy and intuitive to start building your store. After creating your Shopify admin account, the first thing you need to do is start adding products. You add a product by going to the Products page, clicking "Add Product," and entering a title and description.
Once all your products are added, you then need to pick a theme for your site. Pick a theme that you think best represents what you're selling. For example, you don't want to use a black-on-black theme to sell flower seeds. Finally, you must choose a URL that your customers can reach your store from.
DaBrian Marketing recommends that you use words in your URL that are relevant to what you are selling. If you want to sell flower seeds you should include either "flower" or "seeds" in your URL. This is so customers who click on a link to your site know what they're getting into. There are detailed instructions on all of these steps on the Shopify website.
From this point, it's all about organizing your ecommerce store for the customer. You should make your site as easy to use as possible so customers can find exactly what they're looking for. This is an extremely important aspect of your online store. You'll miss out on a ton of sales if the customer can't find what they're looking for.
You also have to think about making your website mobile responsive. A mobile-friendly design is extremely important in today's market. Nowadays more people surf the Internet on their phones than on a desktop! Making your site the best it can be requires knowledge of web development and design. You can find free tips and resources for these areas in other DaBrian blog posts such as our recent articles on WordPress and Content Management Systems.
How To Find Shopify Stores
For the potential customers reading this, there are countless stores on the Shopify platform that sell a variety of products. You can find anything from clothing, watches, and eyewear to teas and electronics — and that's just for starters. There are plenty of blog posts and resources available to help you find the perfect store for your needs. If you want to open your own store, it's also a good idea to check out others that are successful. Shopify even gives out awards for the stores it considers the best in specific categories.
In conclusion, Shopify is a great option for people new to ecommerce. It's simple, effective, and popular with people looking to shop online. With good marketing and strategy, you too can become an ecommerce success story!
Still have questions about Shopify or ecommerce as a whole? Contact us today or leave a comment below!