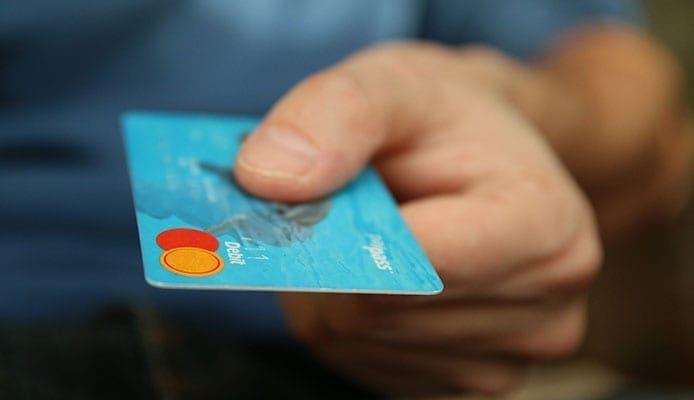 If you're an online store owner using Shopify, there are so many ways you can make your life easier.
There are plenty of Shopify apps to help you with all aspects of ecommerce entrepreneurship, but with so many to choose from that it's hard to know where to start.
Luckily for you, we've come up with a list of 6 essential apps to have if you're a Shopify store owner. Check out our list below to get inspired.
Email marketing is an effective way of connecting with your customers — once you've got them subscribed to your mailing list, you can grab their attention with awesome offers and direct them to your store.
Having an email subscription tool like Mailchimp is super handy if you're a medium size retailer. By now, you've climbed a few rungs up the entrepreneurial ladder, grown your store a bit more, and now you're looking at ways to maintain existing relationships and build new ones.
Email marketing is a great way of doing this, and Mailchimp is the best of the best when it comes to email marketing tools.
The Mailchimp for Shopify app lets you integrate your Mailchimp account with your Shopify store easily. From here, you can import your customer information and use purchase data to create targeted email and ad campaigns that boost sales.
You're definitely missing out on potential leads if you leave out social media as a selling platform for your store. Facebook isn't just good for advertising you know!
Sometimes people just won't want to click through to your site. This is detrimental to your conversion rates — you've spent the time generating leads, and now you've fallen at the last hurdle.
Facebook Store lets you showcase your products or services on your store's Facebook page and post collections to your timeline to highlight products. You can also build engagement around your items by tagging them in photos, which shoppers can click on to buy.
It's an awesome app because it lets you reach more potential consumers, drives more traffic to your store, and provides an easy online shopping platform. Shoppers love it because they can browse, share or buy directly from your Facebook store.
It's an awesome app because it lets you reach more potential consumers, drives more traffic to your store, and provides an easy online shopping platform. Shoppers love it because they can browse, share or buy directly from your Facebook store.
Yotpo is a cool — and free! — Shopify app that helps store owners to generate and leverage product reviews.
The majority of US customers consult reviews or ratings before making a final purchase. In this digital age, consumers want to know how they can trust online retailers, and how the quality of the product they are purchasing will be guaranteed. It's fair enough — after all, you can't physically inspect the product until you've received it, and that's after you've parted with your well-earned cash.
That is where customer reviews and testimonials come in. They're essential to building trust, and help to advise customers on the details and quality of your items. Yotpo helps you collect reviews, photos and Q&A from your customers, and compiles it into content for your site. This is essential for building trust in your store and increasing your online sales.
ReferralCandy is a really interesting Shopify app which you can use to incentivize customers to refer their friends to you. You decide what your referral incentive is — whether it's coupons, exclusive offers or cash.
The app contains a dashboard where you can track referral information and metrics, as well as optimize your referral program. They'll also chuck in automated reward delivery and referral reminder emails for good measure. (ReferralCandy integrates with Mailchimp so that you can track emails and referral campaigns).
This free Shopify app is essential to any medium size retailer. Maybe you've started up your own small online business, or you've bought a Shopify business and you want to scale up?
Plug in SEO is the difference between your business successfully growing or stagnating as a small online store.
You might sell the most awesome products at an incredible price, but unless your online store is search-friendly, you're not going to generate enough web traffic to your site to make a decent profit.
Luckily, PIug in SEO can help to optimize your site to ensure that you're ranking as high on the search engine results page as you can..
The app automatically checks for SEO problems with your page titles, descriptions, structure and much more, and flags them for you. They then give you clear and simple explanations, fix instructions and code to sort the problems out. A must-have for any medium size retailers out there.
If you want to be successful in ecommerce, then you're going to have to invest in a decent accounting app for Shopify.
As a small business owner, you've probably downloaded Xero or QuickBooks Online to sync your orders and refunds and run some financial reporting. These are brilliant for small retailers but can quickly become expensive for medium size retailers because of extra costs such as payroll services.
Data Export has received many great reviews on the Shopify app store. It's got some great accounting and reporting features, and you benefit from setup and customization by Data Export's reporting experts. For scalability, it's a lot more friendly than other apps, and has a load of awesome features perfect for midsize businesses.
As you can see, there are some amazing Shopify apps available to you as a medium size retailer. These are 6 of the best — ones that we think are essential to your success as an ecommerce entrepreneur. They can help you with everything from SEO to accounting to marketing and more — all things that you need to get right as a midsize store owner.
Are there any that you'd add to our list? Let us know in the comments below.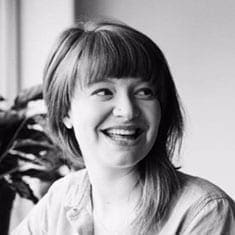 Victoria Greene is a freelance writer and branding consultant who is passionate about sharing her knowledge and helping store owners get the best return on their ecommerce businesses. For all the latest on developments in ecommerce, marketing, and design, check out her blog, Victoria Ecommerce.