The end of 2018 is quickly approaching and most of us are planning for 2019. One of the most common goals for the New Year that we are hearing from our clients is the need to increase online sales with digital marketing. The competition will only increase in 2019 – but so will the opportunities for sales growth. Here are my recommendations to increase online sales and to make 2019 your best fiscal year yet!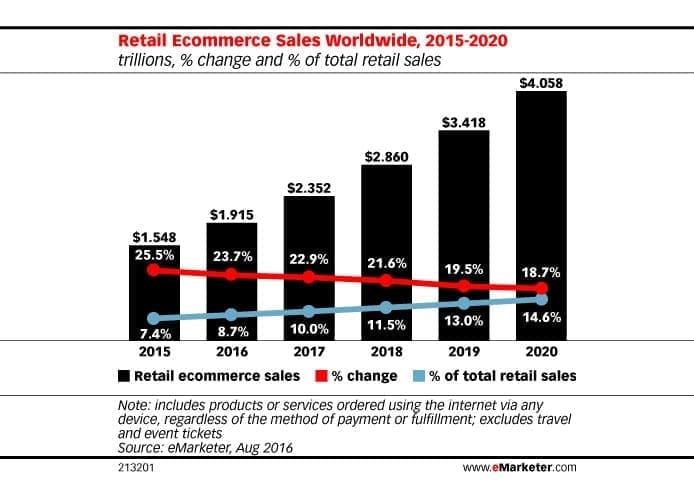 Prepare for the Voice Search Explosion
Voice Search is rising with the additions and enhancement of products like Google Home mini and voice-enabled digital assistant users. Voice search will become a more important part of the online sales process. Get the facts on
voice search statistics
, create an action plan, and prioritize your action to improve the user's experience on mobile devices and to increase online sales.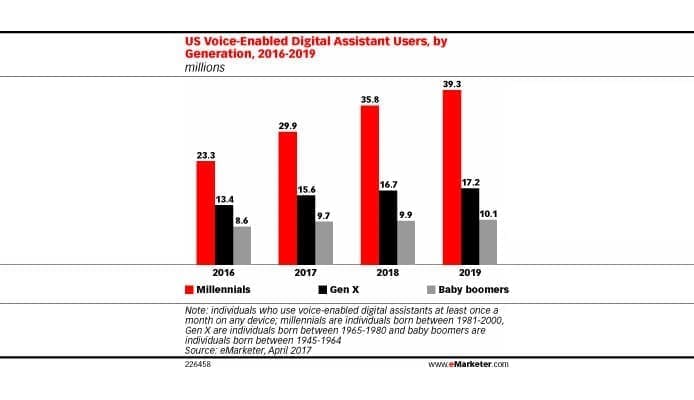 Get on the Inbound Marketing Bandwagon to Attract Potential Customers
Inbound marketing is a strategy that utilizes content marketing, blogs, events, SEO, social media and more to create brand awareness and attract potential customers. A good inbound marketing strategy requires keyword research and personas to create relevant content to attract new customers. The blogs and social post should focus on ways to attract new customers. For example, researching frequently asked questions and creating your own unique content so that your brand is there to answer the questions.
Stay in Front of Potential Visitors with Valuable Content
Once you have attracted potential customers with inbound marketing, stay in front of them with video and display ads to get them to take action. According to ComScore, 64% of web visitors are more likely to buy a product online after watching a video. We have added software and staff to support the growing requests for a video. An example would be an online form to receive a discount coupon. You can use the contact information on the form to send email campaigns in the future. The contact information should go into a customer database.
Invest in Amazon Advertising in 2019 for More Online Sales
If you are selling products online than you need to be investing in Amazon. Amazon is the largest search engine for finding products and that trend will continue in 2019. I would recommend that you start by building your Amazon store and optimizing your Amazon Product Listings to improve your conversion rates. Check out
Amazon Advertising
offers several solutions to find, attract, and engage customers ranging from Sponsored Ads to Video Ads.
Activate Your Database with Email Marketing Campaigns
You have successfully gotten potential customers to subscribe to blogs, receive discounts and promotions of your products or services. It's time to activate your customer database with drip email campaigns or marketing automation. Segment your audience to improve the effectiveness of the email marketing campaign. For example, you can target local customers with in-store sales to increase your total revenues.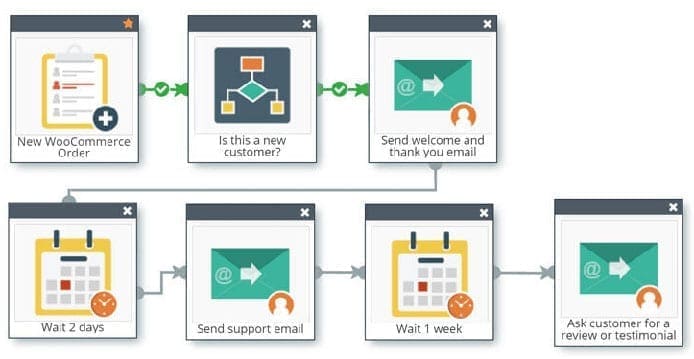 Cross-Sell & Upselling to Increase Your Bottom Line
Cross-selling is a sales technique used to get a customer to spend more by purchasing a related product for something that a customer already bought. I get this all the time when I purchase a pair of shoes and the online retailer shows me the matching belt and socks.
Upselling is a sales technique of inducing the customer to purchase more expensive items, upgrades or other add-ons in an attempt to make a more profitable sale. For example, you intended to purchase the basic model and the sales rep sold you on the deluxe model with the 3-year warranty.
Both of these sales techniques can be implemented in-store or ecommerce website. Some of the ecommerce websites offer apps to help with the cross-sell and upselling features. I have seen the use of live chats to upsell. For in-store purchases, giving away a reward or an incentive to increase cross-selling and upselling.
Look Before You Leap in the Actions to Increase Online Sales
Before you just go implement all of these actions at once, I would recommend that you determine which action align with your 2019 goals and objectives. Let's be realistic, some of these action items require time, money, and people to execute which are limited. I would encourage you to pick 1 or 2 of the 2019 actions to increase online sales per quarter.
Like what you've read? Subscribe to receive our future blogs.