Make Sure Your Ecommerce Website Platform Is Up To Par
With summer time quickly passing by, the daunting thought of back to school shopping approaches every parents mind. If your Ecommerce platform is not up to par with your competition, parents will be choosing them over you for their back to school needs. Even if your website doesn't have a shopping cart, you may lose business to competitors who do. Did you know that U.S. eCommerce sales will increase over 11% this year, and over 10% again in 2016 and 2017.
If you're considering changing or adding an Ecommerce function to keep up with the shopping trends, here are a few platforms that can give your website the shopping power it needs, when it needs it the most!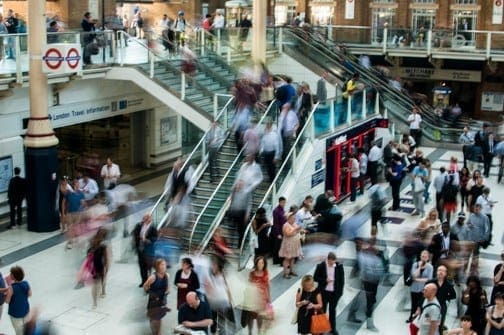 Volusion has a lot of features, simple interface, and good security. It has over 900 features which include store builder, design, built-in marketing, social media tools, inventory management, secure hosting, and 24/7 customer support. It also features a mobile-responsive website and administrative section. If you have a small number of products (100 or less) and still want all the features, then a $15/month Mini Plan, which includes unlimited storage and no transaction fees, is perfect for you. The Premium Plan is $135/month for unlimited products. Could this platform help you with the influx of shoppers online?
Bigcommerce is easy-to-use and has a lot of built-in features which let you create a store that converts interest into sales. It offers mobile responsive themes, flexible product management, inventory control, optimized checkout, analytics and 24/7 support. In addition, a setup wizard and Bigcommerce University offer lessons in online store design and marketing. Standard pricing is $29.95 per month, with a 1.5% transaction fee, in addition to other credit card processing fees. A Plus account is $79.95 per month with no transaction fees. Will bigcommerce be the right platform for your business needs?
Opening and running an online store is fast and effortless as 3dcart includes many of the most needed features. The dashboard is easy to navigate and quickly allows you to access the most important store areas. The dashboard includes data on SEO, social media, mobile store templates, product management, statistics, and security. 3dcart also offers an app store with a substantial number of add-ons. Their "Mini" costs $19.99 a month for up to 200 products, while the Power Plan costs $129.99. Both plans offer no transaction fees. Will the 3dcart platform help your business when it needs it the most?
Shopify's features include over 100 themes, mobile commerce capabilities, your own domain name, marketing/SEO, a blogging platform, the ability to host an entire website, and online education. Shopify also has many apps that you can download and install in your store. Pricing starts at $29 per month, with a 2.9% plus 30 cent rate if you use their credit card processor. Higher plan's have lower per-transaction fees. Does Shopify seem to fit your business needs?
Big Cartel is a basic platform which targets artists looking for easy solutions to sell their products online. If you are looking to sell a few products online and don't mind basic features and limited themes, this is for you. A basic Gold Plan allows you to feature five products for free, with no inventory management. The Platinum Plan is $9.99 per month for up to 25 products, while Titanium is $29.99 per month for up to 300 products. The more you pay the more features you unlock. Does the Big Cartel have all the things your shopping platform needs?
With Ecommerce sales on the rise year after year will your platform be able to handle the rush at back to school time or during the Holiday season?
Contact us today or leave us a comment below for more advice and information.