Pardot states that "86% of B2B marketers are producing content." Your company may be part of this percentage, but are you creating the RIGHT content specifically for your customers? White papers at times get bypassed by blogs or other social platforms, but using them as a medium to inform clients about relevant information is a fantastic idea. One you will not regret. Forgetting about this form of communication and focusing more on the others can be a gigantic mistake for your company. When a white paper is executed correctly, it can be an incredible attribution to your company and impact it positively. Business can attract new customers and educate followers by writing white papers with these best practices. Before you begin, sit down with your team to create a strategy and set objectives of what your white papers will look like altogether.
Assure each white paper is written to capture attention
The most fascinating topic will be meaningless if the paper is poorly written. It will instantly lose your reader's attention. Write in a tone that your audience will clearly understand and will want to continue reading. As Pardot says, these papers do not have to be "cut and dry." Captivate their attention with humor, compelling stories, and quality content. Add personal character to your business's white paper to allow a distinct uniqueness to set yourself apart from the rest. Other options include adding pictures, quotes, and sidebars. Being visually friendly is just as important as the content itself.
After choosing a familiar topic that will be useful for your readers to gain additional knowledge, find ways to get reliable information to support what you already know. Content Marketing Institute suggests conducting interviews with other experts in the industry. Ask for the marketing material they are currently using and what their most popular or trusted resources are. Use dependable search engines, such as Google Scholar, and other well-researched white papers to complete your research. It does not matter whether your company writes a five or fifty-page paper as long as the content is entertaining and entirely relevant. Cushion your content with facts and quotes by respected professionals that pertain to the topic.
Customers, clients, and competitors read your white papers to become educated and to see what exactly does your company know. Your content is to educate and NOT directly sell your product or service. While reading it, they want to be intrigued. Displaying your company's expertise without pushing a sale may bring in new clients you might not have originally thought of.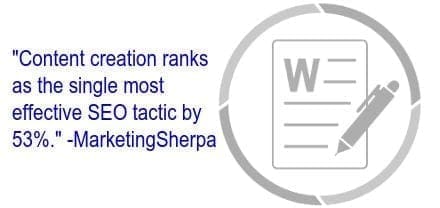 White papers can be an essential way to connect with your clients. It can be the first step in signing a new customer for your service. Entice them to contact your company personally. Spark their desire to work with you by writing a successful B2B white paper they will learn from and enjoy.
Check out our white papers! Contact us today or leave us a comment below to share your thoughts or receive additional information on our services.