Speaking from over 20 years of experience in marketing and sales, it is quite common for agencies and companies to have trouble measuring their work. As a team of individuals that not only create written and visual products but also implement those products in strategic ways, it is not easy to quantify work. Of course – you can't just measure the work that you do for clients or customers. You have to measure it in ways that make sense to people other than yourself!
Project management systems can help you sort through your countless tasks, duties, or responsibilities to produce an organized, collaborative, and transparent workspace. Start making sense to your clients or internal team members by simplifying your language with a digital solution.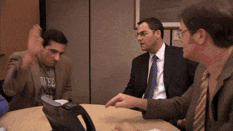 Promotion of Collaboration for Your Agency
With the high level of accessibility that project management systems deliver, all of the clients and employees that you need can finally work together. This forms a constant dependency on each other to maintain progress on projects and accounts. In other words: you have a concrete way to make your team actually work in coordination.
This kind of collaboration applies not just to your internal staff but also clients and external contacts. Approvals, recommendations, and reports are easily transferred and delivered to the right people. Overall, a project management system is closely tied to interdepartmental relations. It has the capability to help different people in different places do the same work that needs to be completed.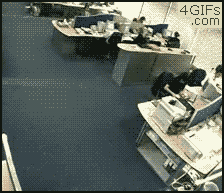 Accountability for Effects on Your Time & Money
A digital workspace that is maintained by a project management system offers visibility towards actual work and tasks being done. This form of digital workspace allows for the tracking of time, submitted documents, and completed duties. Gain visibility towards your work's the effect on your budget and resources.
An example: Creative needs to produce a video that promotes DaBrian Marketing's new white paper. But, Creative has spent past two work days designing that same white paper! Clearly, some re-strategizing is necessary to account for a much smaller timeframe.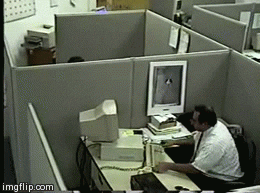 Transparency to See What Agencies Do for You
By now it should be clear that a project management system can deliver profitable results for agencies – based upon improved internal functions. But, what about the external functions of those agencies?
For external contacts and clients: you can see and access the records of work that has been done for your account. Know the status of your hired agency's progress towards completion or the launch of your new product. Benefit from increased efficiency through easy-to-use digital forms that connect you with the actual individuals that do your account's work. Take the worry out of your schedule; utilize a simplified digital process to communicate with your hired agency.
Keep Track of What You Do, Keep Making Progress
Overall, a project management system operates as a kind of digital tracking device. Know who is involved, what is happening, and when your work is completed. You'll be surprised by how much this can impact your bottom line. As I like to say around the office – it all ties together.
Need Help Finding the Right Project Management System for Your Team?
Hear our recommendations when you leave a comment. Or, just follow us on Facebook and Twitter for constant marketing advice and trends!