The Internet is the main source of information for today's generation. Businesses see this trend and take the initiative to write their own blogs of expertise. Providing quality content within your blogs will increase brand awareness which will help develop your business-to-business company as a leader in the industry. Pardot reports there are over 152 million blogs in the world as of 2014. Out of all of these, 43% are B2B companies competing with yours. What will make your business stand out amongst the rest? How will you build a relationship with your readers and prove to be a force in the industry? Consistency, creativity, and content all help you achieve successful credibility and viewership.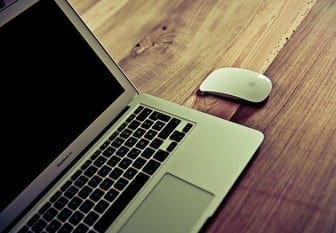 Scheduling leads to consistent maintenance for the blog
Maintaining a regular schedule for new posts not only allows your employees to know when their piece must be submitted, but it informs devoted readers when to check back to read about a new topic. In order to get new readers, you must promote your business's blog. Setting up a HootSuite account, or any other social media management account, enables your business to assign future social media posts on several platforms at once without having to manually do it every single time. Keep reminding your followers to check out the post later that day and even a couple days later because they might have been offline during your first posting.
Become creative about how to attract new readers
Not everyone has the same schedule. Posting during the day may be ideal for your company, but not for your audience. Who is your audience? When is the most appropriate time to post to get the best views? A study done by TrackMaven stated there were more social shares for posts released between 9PM and midnight. Learn about your readers online habits and post when it is most convenient for them and not your company. These social shares boosts the possibility of someone finding your post. Outside of social media, you can also attract new readers by incorporating search engine optimization best practices inside each post. This will raise the chances of your company blog showing up in a simple Google search.
Share your knowledge and content through guest blogs
One of the best ways to bring more traffic to your blog is to ask to guest blog on other sites pertaining the same topics (industries, associations, etc). Create a list of respectable sites that your CEO approves of. This is an incredible way to become known to other business people who may enjoy the content on your blog. It will differentiate your company from your competition and reinforce your expertise in specific subject matter.
Measure the Performance of Your Blog & Evolve with Your Audience
It is useless to have a blog if you are unable to track how your blog is performing and how your company is benefiting from it. By setting up a Google Analytics account to track its performance, you will be able to track the click-through-rate, monitor who visits the blog, how long they stay on the website, and where they go after they read the blog. (Do they click on another tab or do they leave the website altogether?) This is all critical information to obtain to see what is and is not working.
There are several ways to build up your blog. Adding a personal touch to your B2B blog sets you apart from others writing about the same material. Find what your audience will enjoy, appreciate, and value the most for them to continue reading your company's blogs in the future.
Start implementing these tips to drive relevant visitors to your site and start  generating leads. Contact us today or leave us a comment below for more advice and information.