In my last blog post, I went over how to use the popular ecommerce platform Shopify. Today, we'll focus on another popular ecommerce tool used by millions of online stores: WooCommerce. WooCommerce is a free WordPress plugin used to power a large portion of the ecommerce industry. It can be easily applied to any WordPress website.

Why Should I Use WooCommerce?
One thing that sets WooCommerce apart from platforms like Shopify is that it's completely open source. This means that you have as much control over the site as you please. In this case, with great freedom comes great opportunity — you can design your site any way you think would best appeal to your customers. Apart from web design, you also have control over most of the ecommerce process, from the kind of products you sell to shipping, and then to payment and checkout. This allows for a good amount of optimization on your part.
How To Create a WooCommerce Store
In order to take your first step on your ecommerce journey, you have to download and install the WooCommerce plugin. You should be able to do this from your WordPress dashboard. Then, run the WooCommerce Setup Wizard, which will help you build the basic framework of your site.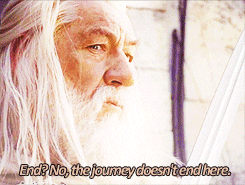 From this point forward, it's up to you to manage your site's settings. You have power over things from your default currency to the logistics of your checkout page. You can also choose from WooCommerce's huge selection of themes for your site in order to build an attractive store for your future customers.
WooCommerce's Product Options
With some ecommerce platforms, you're only able to sell physical goods. This isn't the case with WooCommerce. With this plugin, you can sell anything you put your mind to. Things like downloads, access codes and services can all be distributed through WooCommerce, on top of good old physical products. This is another example of what makes this plugin so open-ended. No matter what your specialty is, WooCommerce will help you take it online!
Once you choose what to sell, you must then make sure that the product pages are as helpful and informative as possible. The more product information you give customers, the more likely they'll be sure whether or not they want to make a purchase. More information also makes your store look more credible.
Adding Additional Content
Like any other website, it's always a good idea to provide your users with rich content when it comes to ecommerce. Things like product reviews, case studies, blog posts and more all help to enhance the user experience for your online store. After all, 82% of consumers have a more positive view of a brand after reading its custom content. From an SEO perspective, it will also increase your search engine visibility, therefore bringing in more potential customers.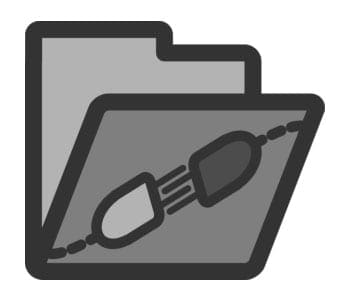 Best WooCommerce Plugins To Start With
For those of you who have less experience with web design, WooCommerce's freedom may be frightening. Never fear! There are plenty of plugins available that make setup manageable for anybody regardless of experience.
YITH WooCommerce Ajax Search
This plugin helps the user find exactly what they are looking for with a handy search bar at the top of the page. Reducing the time it takes for the customer to find what they want leads to more sales!
WooCommerce Checkout Manager
Checkout Manager allows you to play around with the layout of your Checkout page. Having a Checkout page that is as easy as possible to maneuver will reflect well on your conversion numbers.
Stripe Payment Gateway
Stripe is another way to streamline your checkout page. It does so by allowing users to pay on your site instead of being redirected to a different one, e.g PayPal. You'd be surprised how finicky users can be, and keeping them on your site throughout the payment process will make it more likely that they stay focused on making a purchase.
Dynamic Pricing and Discounts by ELEX
This plugin will allow you more creativity with the pricing of your items. Discounts based on many different factors are enabled by this plugin, which will help you increase your sales. You're also able to implement Buy One, Get One Free deals.
YITH WooCommerce Wishlist
Many of the ecommerce stores you have visited probably had some sort of wishlist feature. This is a great thing to implement in your own store. It gives people who don't want to make purchases immediately a reason to come back once they've made up their mind. With the YITH WooCommerce Wishlist plugin, they can also share this list with family and friends for holidays or birthdays.
WooCommerce Currency Switcher
If you plan on selling your products globally, the WooCommerce Currency Switcher is a must-have plugin for your site. It allows your international customers to easily switch between currencies. It even calculates the conversion rate so they know exactly what they're spending.
WooMarketing Bundle
In ecommerce, marketing is one of the most important areas you have to consider if you want to make sales. The Woomarketing Bundle is a plugin developed by the WooCommerce team that gives you control over things like email marketing and remarketing.
In closing, WooCommerce is a great way to sell your products and services online no matter who you are. It grants you the freedom to go in whichever direction you want with your online store and can be finely tuned to get the best conversion rates possible. With a quality product and a quality site, you'll be making money in no time!
If you have further questions about WooCommerce or need help developing your ecommerce store, contact us or leave a comment below!