On Wednesday, August 16th, Google provided some great tips, insight, and advice to retailers regarding ecommerce marketing. Kristen Johanson, Head of Industry for Retail at Google and Alex Chen, Product Marketing Manager at Google Shopping, did a great job presenting 3 major problems the shoppers and retailers face online, and steps that retailers can take to remedy these problems.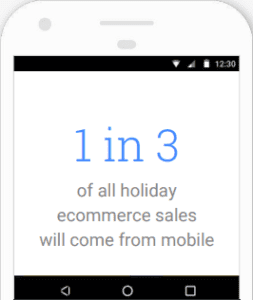 Problem #1 – Discoverability – Can Consumers Find You?
While having a storefront on the main street helps, in-store foot traffic has been and continues to decline. However, shoppers are not disappearing, rather relocating online. Making your website and overall online presence (local listings, social media, reviews, etc.) that much more important. Today, having a great website isn't enough, it has to be easily viewed and used on multiple screen sizes especially smaller mobile devices.
Problem #2 – Personalization – Mass Message Is an Easy Way to Fail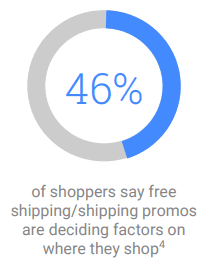 Each of your customers' want/need something, but not all the same thing. While communicating with your client base according to their wants/needs is challenging, it is also a huge opportunity. Present the right offer to the right person at the right time, and watch your sales increase. For instance, imagine your favorite coffee shop texted you a discount coupon for your favorite drink when you are within walking distance of their new location (which you might not have even known about). Are you going to visit the new locations? – most likely.
Problem # 3 – Frictionless – Easy Consumption or Loss of Sale
Being found is step one. Customizing communication with your customers is step two. Step three is ensuring a good user experience. This includes fast load times, fewer clicks to check out, streamlined forms, ease of navigation, and much more. With global competition, sometimes the littlest pain points for a customer could drive them away.
Essentially, consumers are online looking for stores that cannot only provide the products they need/want but also a service that makes purchasing and receiving these products easy. The full Google video can be viewed on YouTube.