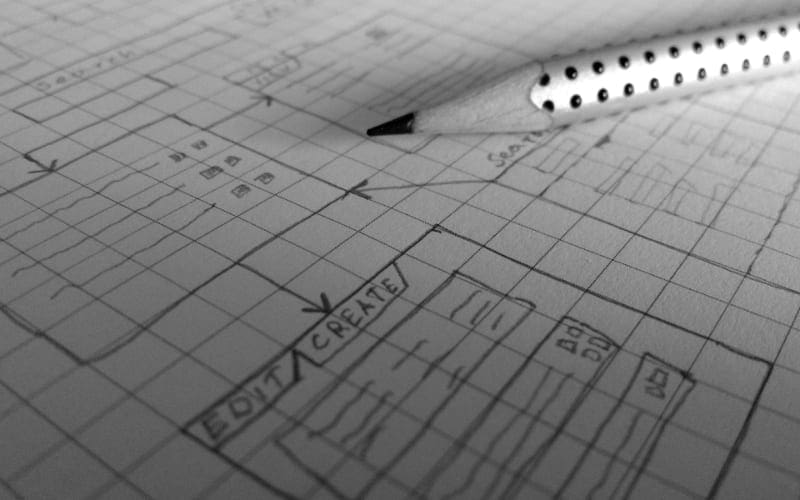 When business executives make a decision to redesign, or give their website an updated look, there are other important branded assets or materials that may also need redesign considerations as well. Not taking these other assets or materials into account can cause a disconnect between your brand and potential customers that may want to use your services. Therefore, before beginning your website redesign project there are some important questions that may need some answers.
Is your logo in need of an updated look or redesign?
Now that mobile accounts for over 54% of the devices used to browse the web, it is important that you understand how your logo will be displayed or viewed at these resolutions. Things such as fonts, colors, and taglines can greatly affect how your logo is displayed especially at the smaller sizes required for most mobile or responsive websites. Familiarizing yourself with up-to-date logo design trends will help you decide if it's time for a logo design overhaul.
What about the rest of your identity package?
Yeah, what about it? Well let's see…If you did in fact need to update or redesign your logo based on the latest design trends, then your next step in the process would also include updating or revamping your identity package. Identity package materials can range from business cards, letterheads, envelopes, pens, etc. A decision will have to be made on what design elements are going to be carried over from these materials to the new website design to retain consistency, if any at all. However, this is something that should also be addressed.
Is your brand message going to be the same?
Your brand message is definitely one of the most single important aspect of your business. What you are trying to convey to your customers and how you want them to perceive your business is dependent on how effective or strong your brand message is. Brand messages are usually what drives the design process for most businesses, and what they generally rely on to remain brand consistent. If as a business you decide to change your brand message, be prepared to address all other content being used to promote your business.
Are you going to update the design/content on your marketing materials?
Well, if your business decided it is best to change or update its brand message, then it would be a great idea to review your current promo/marketing materials design and content to see if they align with the new brand message. These materials can be anything from a company brochure, catalogs, folders and folder inserts. This may also include social media accounts as well. If the design and content doesn't align with your new brand message you may have just added another project to your redesign list. Always remember the goal is to create brand consistency.
As you can see there are other branded assets and materials that may need some attention when a business decides to redesign their website. Taking these other assets into consideration will help your business to streamline the redesign process and prevent any issues upstream that may cause a possible disconnect between your brand and potential customers you are trying to engage with. Maintaining a consistent brand is key especially when it comes to establishing healthy, long-term business relationships.
For more information about branded assets to consider when redesigning a website, contact us or leave us a comment below!