A good web design is essential to the success of any business. Business Owners and executives have many choices but limited information to make the best decision. The average lifespan of a website is about 3-5 years so you'll be making this decision often. Here are 3 ways to break down your next web design project:
Invest in Your Web Design based on Needs & Goals
The initial investment for a new website will range from an estimated $3,000 to $20,000.  It's just a matter of getting the features and functionality that you need for your business.  The list of options for your web design project included:
Do-it-Yourself (DIY) Web Design: WIX & Squarespace are famous examples of a DIY website.  It will cost you about $15 per month for a domain and access to easy to use software to build the website yourself.  It will require your time to create and launch the website.
Customize Web Design: A custom web design project usually requires that you hire a freelancer or ad agency with the expertise to make recommendations as well as differentiate your business from the competition. They are often compensated based on design skills, technical skills, time, and cost. WordPress & Magento are popular platforms for custom web development with an hourly rate ranging from $50-$250.
Ecommerce Web Design:  Bigcommerce, Woocommerce, and Shopify are a few popular examples of customizable ecommerce platforms.  The cost of the platform start as low as $9 per month and some of the ecommerce platforms take a transaction fee (1-3%).  Additional functionality sometimes requires the purchase of apps.
Most of these options include responsive websites and support mobile-friendly websites. Consider your businesses users and covers all devices, views, and resolutions that are most common.  Don't confuse a responsive site with Accelerated Mobile Pages (AMP). The Accelerated Mobile Pages (AMP) project is built on top of existing web technologies to enable blazing-fast page rendering and content delivery.  The implementation of AMP often requires customization and additional time for programming which will impact the cost of your web design project.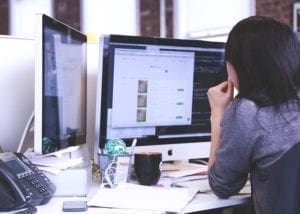 Limit Security Risks with Good Website Hosting Services  
Building your new website in the best environment and protecting is many cases is an afterthought. You need the necessary storage and security to support your website features, functionality, and volume of users on the website.  It's not a one size fit all scenarios. There are 3 common types of hosting environments:
Shared Website Hosting: Your website is located on the same server as hundreds of other websites.  You can have it for as cheap as $2/month with the average cost in the $5-$10/month range.
Private Website Hosting: A Virtual Private Server (VPS) is still a shared environment and is usually limited to 10-20 websites per server. Price ranges from $25-$250 per monthly
Dedicated Hosting: You have a server all for yourself.  Prices start at $50/month and go all the way up to $500+/month.
Hosting environments may include the cost of daily backups, SSL certificate, Content Delivery Network (CDN), staging or testing environment, free migration,  and more. Based on your business needs, some of these features are more important than others so consider the quality and limitations such as visitors per month or bandwidth of the additional features associated with your hosting service.
Plan for Website Maintenance: Hourly vs. Plans
The website maintenance can be separate from hosting services and after the website has been launched to the public.  Your website will no doubt need to be updated, change graphics, photos, text, and the code. There are 2 standard approaches to website maintenance: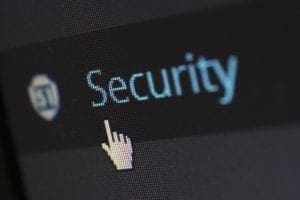 Hourly Rate ("Pay as You Go"): the maintenance is charged at an hourly rate and can range from $100-$300.  We charge only per quota (capped every 15 minutes), but this is not the case for every web design agency. Pay as You Go website maintenance clients generally are less of a priority than fixed cost website maintenance plan clients.
Web Support Plans (Fixed Cost Plans):  are usually more economical because they are for a prepaid block of hours.  The fixed cost web support plans are often discounted by 5-20% off the hourly rate. There is usually a service level agreement that states the how long it will take to implement your requested changes (48 hours).
When evaluating your website maintenance options, consider what's included in the web support plan vs. pay as you go.  Some web maintenance and support plans are limited to content, images, etc. while hourly rate changes usually apply to a longer range of these such as landing page creation, email subscription implementation, etc.
Don't think your business is covering the 3 web design essentials, give us a call for a free consultation.