Today, social media is growing and changing the way people and businesses do business.  81% of small and medium sized business are now on social media. With so much emphasis on social media, your company should want to keep up with all of the latest trends and set business goals for your social media, like brand awareness and sales and goals for your and your social media metrics. Your business may not have the time or manpower to keep up with the latests trends or to keep up with your followers, so you may need to hire an agency to fulfill all of your business' social media needs. When you begin looking for an agency or someone to manage your company's social media accounts, there are many things you want to look for but be aware when you are doing your research because you may become victim of perception vs. reality.
When it comes to social media, perception vs. reality claims many victims without them even knowing it.  When looking for an agency to manage your social media accounts the perception may be that one agency has this many "likes" or followers or another agency who does the exact same thing, but they have fewer "likes" or followers. Does that mean that this one agency is better than the other or better equipped to get the job done just because they have more "likes" or followers?
It is important for business owners to understand that choosing an agency for what they offer you on the surface (perception) may not be what you want and may not be the best for your business. If you choose the agency with more "likes" or an agency for their name, you might be paying for what you think they can do for you on the surface, but you are not truly getting what you asked or for or what your business needs.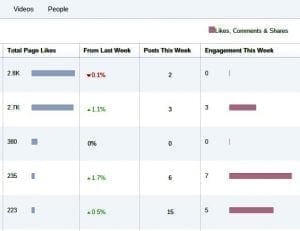 Risk and return also come into play when dealing with social media. The risk for a company may include the financial cost of Social Media Management vs. the return of acquiring a lot of followers or the return of acquiring a few followers that interact with the company and are customers.
All business have goals and objectives, and when your business is looking for someone to manage your social media accounts you want to look for an agency that aligns with your business goals. Sure an agency can help your business "pay" for likes on your social media platforms, but is that what you really want?
You should look at an agency's engagement rates, rather than select someone based on how many "likes" or followers they have.  These numbers should matter more to you because it shows that they are posting more relevant content, reaching their target audience, and are making a bigger impact.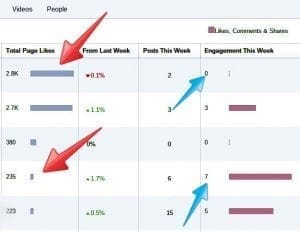 Even though most people want to believe perception vs. reality, trust the experience, partnerships, engagement of an agency and their ability to deliver on your goals and do not base your decision by what it appears they can do for you.
Are you a victim of perception vs. reality?  Comment below to share your insights!