A December 2013 article posted over at Search Engine Watch titled, "How Much Should You Spend on SEO Services?" does a really good job of hinting at what to avoid when choosing a Search Engine Optimization (SEO) provider. Despite the article's best attempts at deterring business owners and marketers from taking the cheapest route, we still see it happen time and time again. Today, I'm going to make the decision even easier for you. Not by detailing what to avoid, but telling you exactly what Cheap SEO services will do for (and to) your business.
Cheap SEO Services Lack in the Strategic Department
At DMG, we're huge proponents of this marketing maxim: "Strategize first, execute second." This is especially important for SEO because as a tactic, it plays a critical role in so many other digital campaigns a business may be running. If a search strategy isn't comprehensive; that is, covering the client's website structure, technical elements, keyword research, and content development, to name a few, suffice it to say that this agency is probably approaching SEO like it's the year 2005.
As an example, imagine there is a retail business that's currently running Paid Search advertising (PPC) focused on brand awareness and online sales. This company wants to begin incorporating SEO. A cheap service provider won't perform industry research, conduct any sort of SWOT analysis, or take these PPC campaigns into consideration when devising its SEO strategy. In other words, they're going to try to increase SEO performance in total isolation. Without a strategic approach that aligns all aspects of search marketing, this client can expect higher costs and diminished returns, both paid and organically.
A Note on "Instant" SEO Results
A cheap SEO provider is one that guarantees #1 spots and "instant results." To be blunt, this is a bold-faced lie. It's common knowledge that the search environment is constantly changing, and SEO providers can only base their offerings on what information Google (and reputable news outlets) is willing to make public. What's interesting is that many of these cheap SEO firms operate as if the search engines can be fooled. Nearly every major change made by Google, Yahoo, and Bing is to combat tactics that work to "cheat" the system.
To move forward and actually help your business in organic search, don't think about rankings as the goal. Being #1 for a keyword has little to no impact on whether a prospective customer can find you or if they'll actually buy from you. Any company that claims to have the "secret sauce" to making that happen has a completely inaccurate notion of SEO's business value.
The Man Behind the SEO Curtain
When browsing a service list for an SEO provider, take a look to see the type of support they offer. Are there any "checks and balances" in place, such as a project management system? How much insight are you given into what they're actually doing on your behalf? How accessible are they on and off business hours? Over the years, we've learned that successful SEO doesn't happen without transparent communication.
An open dialogue about what's being done, what's being planned, and how SEO can benefit other marketing initiatives is critical to a successful agency/client relationship. Failing to provide SEO transparently means there will be no accountability on the execution of the project. Even if the strategy is comprehensive, it takes communication to make sure it's being executed properly and adjusted when necessary.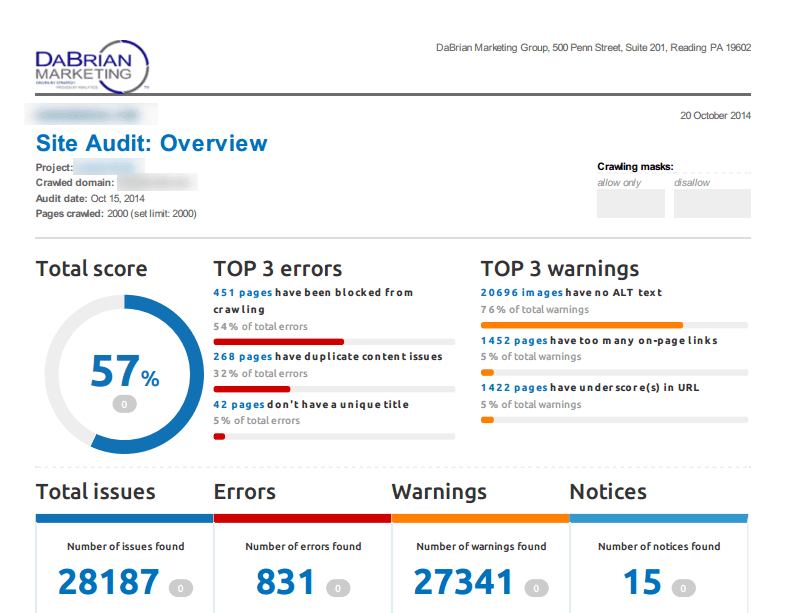 Here's Our Recommendation
When choosing an SEO provider, it's important to go into the process understanding that every other business out there is competing on the same playing field. And if there was a silver bullet to maximized ROI and sales, it wouldn't take long before SEO agencies all went out of business. Approach the selection process with key questions, both about the agency's SEO process as well as how they manage client relationships. Keep an eye out for talk of "guarantees," because like we said, SEO is too varied and dynamic an environment for that. Finally, do a bit of your own research about what realistic SEO goals actually look like and how they're measured. Don't be afraid to put the agency on the spot and ask the question, "How will you prove that the money we spend led to a positive business result?" If they can't answer these questions with confidence, you've got more searching to do.
Have a bargain-bin SEO horror story? Share it in the comments!