Google's Hummingbird algorithm update has created quite a stir in the realm of SEO. Some have even gone as far as to say that SEO is dead. In reality, SEO is far from being "dead", in fact, SEO has changed quite drastically. Google and other major search engines are shifting away from isolated keyword-centric relevancy and run-of-the-mill directory submissions and are focusing on broader keyword categories as well as quality, shareable, and relevant content.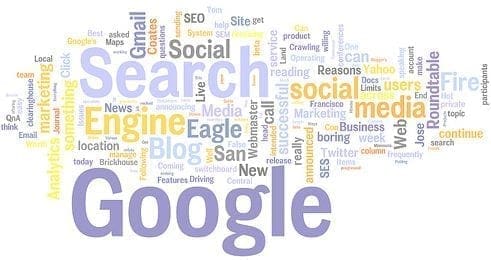 With the recent algorithm change, many have questioned whether keywords still matter in the process of SEO. Keywords are still a significant part of the overall SEO process; however, search engines will not be looking for them in isolation.
When we mention keywords, the idea of a specific search-term may come to mind. With the implementation of Hummingbird and the other algorithm changes, the idea of keywords encompasses a broader category. Keyword qualifiers are an important aspect to consider when researching keywords. Qualifiers refer to the words in a keyword phrase that specify time, quality, location, and user intent. Though you want to keep a general category in for keywords, qualifiers will be important in more specific landing pages. For example, if you're operating an online store for shoes, searchers will most likely be looking to research/purchase a specific product and will use query a specific term, such as, "buy canvas shoes."
Are Content and Linking all That Matter?
As mentioned earlier, content is king of the SEO and digital marketing realm. Is this all you have to do? Just create content and share it? Even though this is a keystone of the new SEO strategy, it's not an "end-all-be-all" solution. Though the SEO process is changing drastically, it's still a complex machine that requires several working parts to produce results.
Long gone are the days of simply just submitting URLs to directories. Linking now focuses on creating unique and shareable content and disseminating it through reliable sources. Rather than thinking of this process as link building, it should be thought of as link earning. Links can be earned through sharing unique content that provides value to the reader, such as how-to-guides and infographics (ensure that they are relevant to your topic).
Despite the SEO world being shaken, it is here to stay. The entire SEO process still maintains traditional elements such as keywords, linking, etc., but they must be looked at from an updated viewpoint. Keywords must be imagined in broad categories that can encompass a variety of keywords rather than one specific term. Link earning strategies should focus on creating unique and shareable content that provides value to the reader and that is disseminated to reliable, trustworthy sites. With these parts in play, you'll be able to produce a workable SEO plan for the updated digital space.
Have any questions about the new SEO process? Contact us today or leave a comment!