With several algorithm changes in the past years, the definition and primary focus of Search Engine Optimization (SEO) has changed immensely. These changes have caused confusion amongst many business owners. Although many businesses understand the importance of SEO and have benefited from it, few are aware of the process that goes into it. Most believe that SEO is all about rankings. Yes, SEO will increase your rankings in the search engines, but that's a byproduct of the process, not the end goal.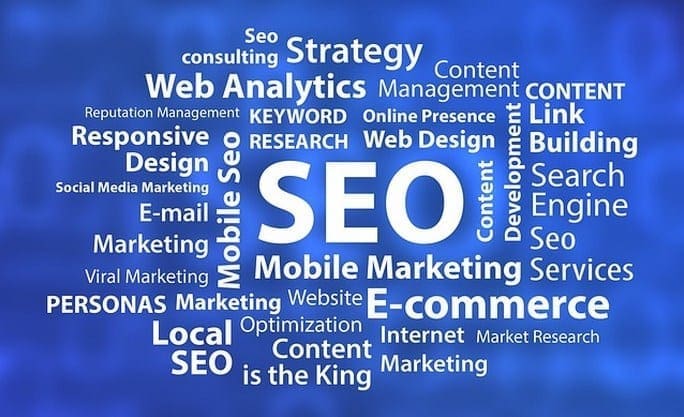 Wikipedia defines SEO as, "the process of affecting the visibility of a website or a web page." While this is true, it is far less descriptive than it should be. SEO refers to the consistent development of a business's online presence to increase reach and visibility to a target audience. The development process is based on search engine algorithms that are regularly updated and modified. That being said, there has always been one factor in these algorithms that has stayed true and consistent: Good content. The algorithm updates ultimately work towards determining how well a site meets the needs of the user. With fresh industry related content, users will likely visit more pages, stay on your site longer, interact (comment, like, download, etc), and convert on sales. All of these metrics are reflected positively by search engines and are reflected in the rankings.
Several business owners tend to get tied up in the thought of keywords and rankings. While keywords are important, they don't mean anything without the right content containing those keywords. Sure, you could rank well for certain areas of interest, but if your web page does not follow SEO best practices and does not have updated relevant content, it will actually have a negative impact on your online presence. Websites with poor or no SEO will have a high bounce rate, when visitors leave after viewing only one page, which will drastically decrease a Business's positioning in search engines. More importantly, that means a loss of visitors and sales. This means businesses should put less focus in stuffing your website full of keywords and more focus on maximizing the user experience.
The purpose of SEO is to increase visitors to your site and their retention level, increase brand awareness, and most of all increase sales and leads. With effective SEO, all of these will be accomplished which in turn will lead to an increase in rankings.
What can SEO do for my Business?
It's 2015, business is no longer just walk-in sales. Businesses are seeing a huge percentage if not their majority of visitors and sales via online. Evermerchant reports that e-commerce sales generate more than $1.2 Million every 30 seconds! Without an effective SEO campaign, your business will miss out on a great financial opportunity.
With that being said, more visitors to your site does not directly correlate to an increase in sales or leads. An effective SEO campaign enables your business to target relevant consumers with relevant content or products/services. Good SEO speeds up the process of generating traffic to your webpage and makes it much easier for consumers to find just what they are looking for. Search engines distinguish the most relevant content to match a user's search query, so the way you create, maintain, and position your website's content is vital to your business's success.
A properly optimized site should answer 9/10 questions a visitor has regarding the topic they searched for. This means that the page they land on should have up to date useful content as well as easy to follow navigation that points visitors in the right direction. Let's say for example you're searching for a new cell phone. After adding your specifications to your search, you click on a cellphone distributor. If this site has been modified effectively, you would hope to see a list of relative cell phones, content about them, and even comparisons amongst them. The page should also have links to other internal or external pages that provide more information. That is what a site with good SEO looks like. The goal is to help the customer as much as possible and provide them with enough information so they are comfortable enough make a purchase or to interest them enough to generate a lead.
Rankings aren't Everything
"If you ain't first, you're last" is the common misconception regarding SEO and search engine rankings. While it is true that ranking higher in search engines leads to more visitors, it does not mean these visitors are the ones you're targeting. Having an effective SEO campaign is all about quality over quantity.
Years ago the rankings within search engines were a decent method of evaluating a sites performance and relevancy but those days are no more due to several algorithm changes. Now search results are much more personalized with the user's experience as the top priority. Google, for instance, takes search history, geographic location, social media, as well as the device being used to search all into consideration when a search is conducted. All of these factors take less control out of the website owner's hands with regards to rankings.
Let's say for example you own a small plumbing company and you are interested in improving your business's SEO. You, as many businesses owners do, search Google for "plumbing" or "plumbing services" to evaluate your site's performance. The problem with this method is that what you see is not what everyone else sees. Google's search results will adjust its ranking order based upon what sites you have visited already with regards to plumbing. This will more than likely boost your site assuming that you visit it more than other sites. It will also show you local listings of plumbing companies in your area near the top of your results. These local listings are not only tied to your business' website but also to your business' profile on Google My Business and other local directories, which do indeed increase relative traffic. Google will also include sites that your Google+ friends or associates have either followed or interacted with.
Google and other search engines are businesses and search results are their product. They want their product to be of the highest quality it can possibly be, so search engines have shifted the focus towards improving the user experience. So what does that mean for your business? It means to worry less about rankings, and more about developing and updating all platforms in use, as well as evaluating your current data to identify your strengths and weaknesses. If your website is seeing an increase in activity but is not necessarily ranking high, do not sound the alarms. You can't always control your ranking, but you are in control of improving your visitor's experience. Put your efforts towards providing up to date industry related content and watch the numbers speak for themselves.
As a business owner, understanding and utilizing SEO is vital for both financial growth and brand awareness. Years ago, evaluating rankings were a clear depiction of how well your SEO campaign has been but not any longer. Now business owners should look past the misleading rankings and focus more of their attention on the analytics. The process of SEO is not a sprint, it's an ongoing marathon. If you're seeing a steady increase in traffic, mentions, leads and sales, keep doing what you're doing and let the rankings take care of themselves.
By: David McDowell