Why is mobile SEO important?
The sight of someone peering down at a smartphone, tablet, or other mobile device is all too common, but it's not simply just a fad. Mobile is the new way that information is extracted from the vast landscape of the internet quickly and efficiently. With the rise of users of mobile devices, it is becoming imperative that businesses prepare for the sharp increase in mobile traffic by optimizing for it..
There are many reasons why mobile SEO is important. One of the more obvious reasons, as with traditional SEO, is that visibility on the major search engines is crucial to businesses that participate in ecommerce. Rankings on search engines are important, but what about driving sales? According to Moz and Gartner, total purchases made on mobile devices reached $6.7 billion last year and are projected to reach approximately $31 billion by 2015. Not only have mobile devices become a major first point-of-contact for consumers, but also they have proven to be a reliable sales point as well.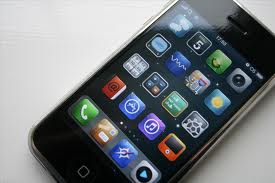 How to Optimize for a Mobile Site
The YouMoz Blog (the hub of the Moz community) provides a comprehensive list of Google's new best practices for mobile SEO. Google's rules are not only a guideline for optimization through Google itself, but may help with optimization across other major search engines as well. Listed below are some major points to consider when starting any mobile SEO campaign:
1. Social media activity drives URL sharing
Consider the fact that smartphone users spend an average of 9 hours and 6 minutes per month on social networks. Being active in the social media realm should be a part of any link-building effort, including mobile and traditional.
2. Make mobile sites convenient and accessible
The whole point of mobile internet access is to browse the web for information wherever you are. Mobile sites must be prepared for this, whether it's implementing responsive design or have having an entirely different URL for a mobile site so that information can be taken in quickly and conveniently.
It is very important to keep the idea of "local results" in mind when starting a mobile SEO campaign. This is especially important when focusing on business and retail searches; the vast majority of higher results will be the closest business or retail outlet to the user's location.
It's apparent that mobile users have established themselves as key players in ecommerce.As mobile traffic continues to increase it is crucial to target this ever-growing audience. By following Google's best practices for mobile SEO, your optimization efforts should have positive results. Just like with traditional SEO, mobile SEO will require research, which while tedious, is necessary to increase your visibility. Keep in mind: some of the fundamental factors that result in solid mobile SEO results are implementing the proper URL structure and site design for your audience, being engaged in social media, and focusing on local searches.
Have any questions or concerns regarding mobile or traditional SEO? Please leave a comment below!