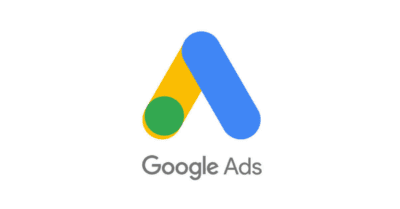 How Responsive Search Ads Are Transforming Ad Writing
Google Marketing Live 2018 event was only a few weeks ago. One of the "big" announcements was a new Search Ad Format – Responsive Ads. This is still within Beta, but will be fully available soon. Whether you are able to begin testing Responsive Search Ads now, or just want to be prepared for when it is available, let's discuss some strategic approaches to these new search ads.
How are Responsive Ads Different
First, stop thinking about Ad Copy as a whole ad unit. We need to start thinking of Search Ads as plug-and-play components. There are Headlines, Descriptions, URL and paths. The current Expanded Text Ads (ETA) allow for a maximum of
(2) x 30 Character Headlines
(1) x 80 Character Description
(1) x URL (your final URL root domain)
(2) x 15 Character Paths
While that was an increase over the Legacy Ads, the new Responsive Ads are even longer. These new ads allow for up to:
(3) x 30 Character Headlines
(1) x 90 Character Description
(1) x URL (same as ETA Ads)
(2) x 15 Paths (same as ETA Ads)
In addition to the increase in characters allowed, the other, more drastic change is how Responsive Search Ads are constructed. You no longer write a single (full) Ad Copy. Instead, you write multiple (max  of 15) Headlines and a few (max of 4) Descriptions. Google Ads (formerly AdWords) then "constructs" the final Ad Copy by using 3 of your Headlines and 1 of your Descriptions.
It is important to know that any of your Headlines could appear as the first, second, or third Headline, but will not be repeated within the same Ad Copy. There is however a "Pinning" option which allows you to pre-select a Headline to only be shown in a given Headline position.
This new approach to treating Ad Copy as components as opposed to a single Ad unit has the biggest impact on Ad Copy Testing. You no longer need to have multiple unique Ads within a single Ad Group. Instead having just 1 Responsive Search Ad in which you write 5 Headlines and 2 Descriptions with a Final URL and (optional) paths, is equivalent 120 Ads. The testing is then automatically done within Google Ads.
After this Responsive Search Ad runs and it becomes clear that certain Headlines and/or Descriptions are being shown more often due to maximized performance, then it is time to start a new test. Rather than writing a completely new Ad or making a subtle change to a current Ad, by replacing a few Headlines and/or Descriptions the auto testing starts all over again.
Are Responsive Ads Better
Since these Ads are still in Beta, the verdict is not in yet. Longer Ads allow advertisers to say more, which going from Legacy to ETA ads seems to be very helpful. The real question here is "Will writing the components of an ad (Headlines and Descriptions) separately and allowing Google Ads to auto create the actual Ad Copy that will be seen by searchers lead to a performance boost? Only time will tell.
Let's us know your thoughts on or experience with Responsive Search Ads. Are you a fan of the segmented approach to Ad Copy writing or do you prefer to have more control over how your final Ad Copy will look?