What is Bing Ads with Linkedin Profile targeting?
Microsoft is combining the advertising ability of Bing Ads and the profile information on LinkedIn to bolster your ad target capabilities. One of the biggest challenges with advertising is getting the right message in front of the right people at the right time. Bing Ads helps with the right time – when someone is searching. LinkedIn Profile Targeting now helps with finding the right person based on their position/title, company and industry on their profile on LinkedIn. Getting help from Microsoft sounds great but how does it  work? And how can it help your business, specifically?
How can it help improve your PPC Marketing?
Using Keywords to target your ads is just the beginning with Bing Ads. If you are a B2B marketer trying to reach healthcare professionals with the keyword "business support tools" you're wasting your ad dollars. While this is a longtail keyword phrase (3+ words), it does not identify an industry or type of tool that is being searched. However, adding the industry to the search term (ie. healthcare business support tools) causes the search volume to drop drastically.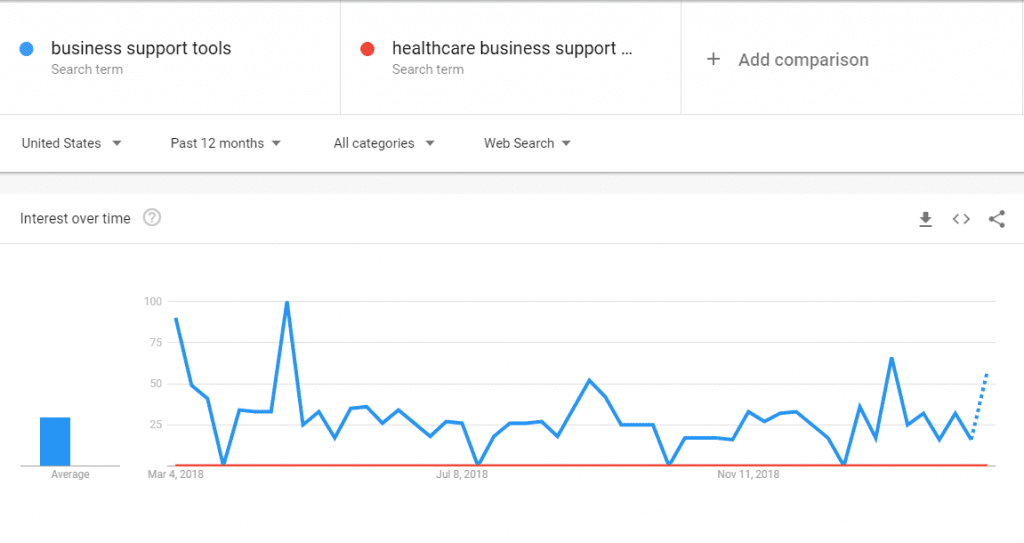 Now you have a better targeting solution. Targeting "Healthcare industry professionals" with LinkedIn Profile targeting with your Bing Ads will ensure you are getting your ads in front of the right audience without losing as much search volume. Imagine the impact this would have on your PPC Budget (less unwanted Clicks), your CTR (improved quality of Impressions and Clicks), your Conversion Rate (whether your goal is awareness, leads, or online sales), and ultimately your  return on ad spend (ROAS)!
Who should be using LinkedIn Profile Targeting?
If you are running Bing Ads and trying to target business professionals then LinkedIn Profile Target could help you. Improve your audience targeting based on Company, Industry or Title parameters. This type of targeting allows you to setup a bid adjustment (either up or down) on these audiences. This means not only can you increase the likelihood of your ads being seen by the right audience (more leads), you can also minimize the risk of showing your ads to the wrong audience (lowering wasted spend).
How To Get Started With LinkedIn Profile Targeting?
First, it is important to know that this feature is not available for everyone (as of yet.) Microsoft is still  refining it before rolling in out to everyone. The other important thing to note is that you cannot target any and all companies, industries, or job functions (initial list is 80,000 companies, 145 industries, and/or 26 job functions – source: searchenginejournal.com) I am sure more will be added.
If you are fortunate enough to have this feature, Bing Ads give details instructions on how to implement LinkedIn Profile Targeting
If you don't have this feature yet, you can request access to the Beta Test.
Looking for more information about Pay Per Click, check out some of our other PPC Blogs. If you are already running Google Ads, we are offering a Free PPC Audit to review how you are doing and where your account could improve.