This week, we're pleased to feature a guest blog post from Ivan Serrano, a digital journalist hailing from Northern California. If you'd like to catch up with Ivan, you can hit him up on Twitter!
The New Year is a time for change and a fresh start. Whether your 2014 marketing strategy was solid or not, it's time to look to the future and make some necessary updates for 2015. The most important ingredient for marketing success now and in the future hasn't changed though: You must know your customers and understand what they want. These marketing tips can hopefully steer you in the right direction and give you some ideas for your own digital strategy.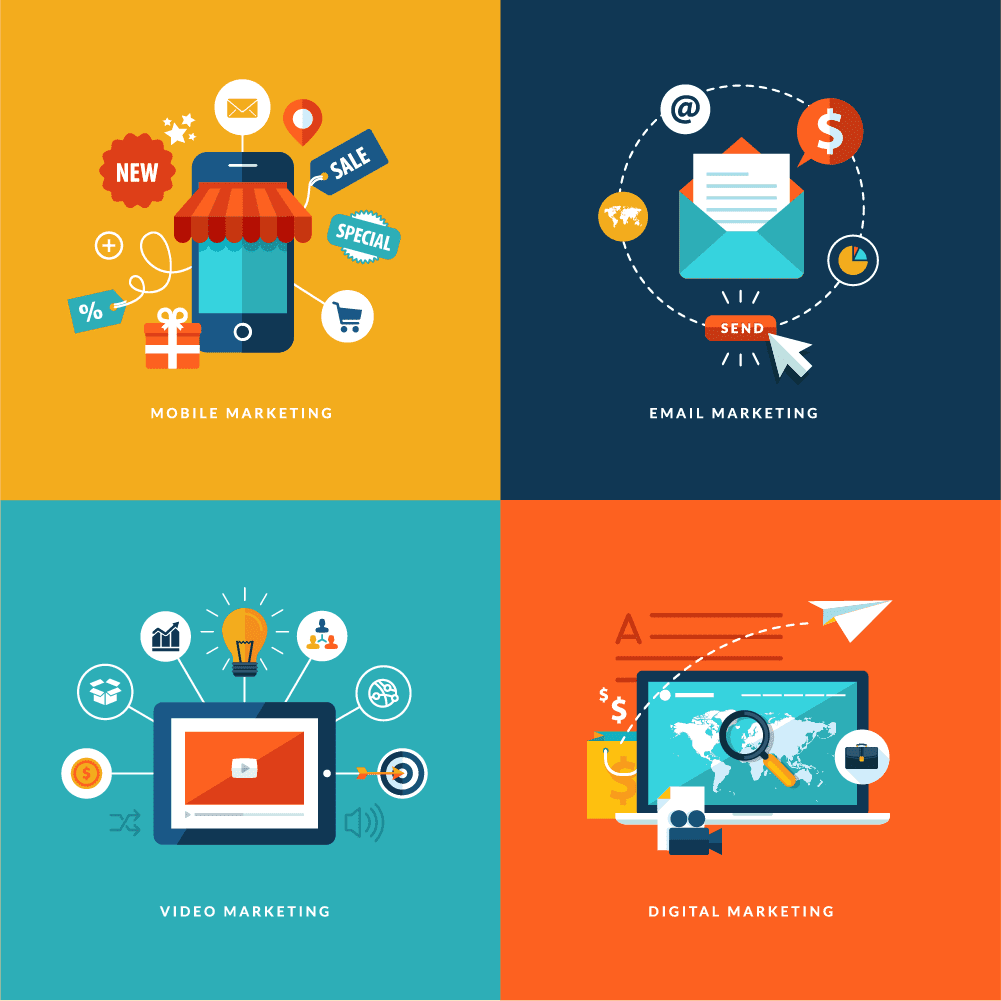 Over the years, people's searches have moved more towards long-tail keywords, as it produces more personal and relevant results, especially with the increasing popularity of mobile. Choosing the right long-tail keywords can be difficult but there are several options you can use to find the best ones for you:
Google Keyword Tool or other similar services
The meta tags in your competitor's source code
Common keywords on comments, forums and emails
Once you have identified the long-tail keywords relevant to your business, create unique content around it. Do not try to stuff all of your keywords into one post though. Instead, spread it out among several posts or pages. Not only will your content sound more natural, you will also attract the right audience to your pages. As an added bonus, the more pages you have the more likely your site is to appear in someone's search results.
Personalize Your Communication
With so many businesses and sites vying for people's attention, it is no longer enough to just send out a mass email or post a generic update and expect to see results. People now expect a level of personalization to their customer experience. Without it, they will move on to your competitors. Personalization isn't necessarily difficult, but it will take some time. You might already dabble in it with your social media accounts by responding to comments and directly interacting with your followers. In 2015 you'll need to go a step further by personalizing every interaction your audience has with your company. Some important examples include:
Emails – While

including a person's name in the subject of the email can increase open-rate by 22.2 percent

, you can go a step further by tailoring your message to suit the customer. Where do they live? What have they bought from you in the past? How long have they been subscribers? If you take all of these into account you can create a more personal email message that will lead to a higher CTR.
Content – Before you publish another post or update, take your audience into consideration. Do they prefer videos or case studies? What influencers do they go to for information? Create a profile of ideal customer and then base your content around what they want.
The growth of video as the major form of content will continue to increase as more social platforms incorporate it on their sites. Video will no longer be about just providing a polished viewing experience; it is moving more about providing experiences to the viewer and starting a conversation.
Usher in 2015 with a Solid Marketing Plan
Personalization will be the name of the marketing game in 2015 as people become more selective with what they choose to read and watch. Adjust your marketing plan accordingly and then continue improving throughout the year.
How do you intend to update your marketing plan in 2015? Tell us in the comments!