We Now Offer Digital Branding Services!
Create a digital brand that represents your business and speaks to your customers with DaBrian Marketing Group, LLC.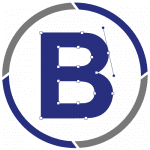 18 January, 2017 (Reading, PA) – DaBrian Marketing Group, LLC formally adds digital branding as another service at its agency. The digital marketing firm based in Reading, PA has experience connecting its clients' marketing material from traditional, to print, to their expertise in digital marketing – creating that cohesive brand image all companies need.
Smart Insights reports that 47% of businesses utilize digital marketing without any defined strategy. The DaBrian Marketing team works with a variety of industries such as financial and consumer services, hospitality, healthcare, non-profit, and Ecommerce. The overabundance of companies struggling with their strategic branding led the company to officially add the service.
The company offers four types of digital branding services.
Branding Development: DaBrian Marketing takes your brand from what it is to what you want it to be with data-based analysis and personal evaluations

Name & Tagline Development: Get your name recognized for the unique service you provide 
Logo Development & Corporate Identity: Create an identity that fits your company and speaks to your audience. 
Strategic Marketing Plan: DaBrian takes you through the process of improving your business' visibility to achieve your personal marketing goals.
Daniel B. Laws, Jr. understands the importance of connecting all marketing efforts and is ready to start 2017 with his agency's new service offering. "For years, DaBrian Marketing has been providing clients with these services as part of a digital marketing plan. We've noticed clients [current and potential] consistently running into challenges such as conveying a clear plan, providing marketing materials in the appropriate format, establishing a brand identity, and measuring success. So, we have expanded our offerings to those companies that need help. "
For more information on digital branding, request to speak with Daniel B. Laws, Jr. by visiting DaBrian Marketing Group's website and filling out the "contact us" form.
About DaBrian Marketing Group, LLC
Founded in 2008, DaBrian Marketing Group, LLC is a full-service digital marketing agency, focused on providing original and strategic digital marketing solutions for businesses, that want to create digital awareness, increase return on investment (ROI), and identify insights that not only will help achieve goals but will also help to increase your business's efficiencies. DaBrian Marketing Group's services include email marketing, digital branding, search engine optimization (SEO), Pay Per Click Advertising, web design, web analytics, social media marketing and more. Company headquarters is centrally located at 500 Penn Street, Suite 201, Reading, Pennsylvania 19602. For more information about DaBrian Marketing Group, visit dabrianmarketing.com or call 610.743.5602.