Facebook, Twitter, Snapchat. Your customers are on them, every day. Are you connecting with them? Don't lose out on valuable interactions. Check out this list that we made of companies that exemplify social media marketing best practices.
Sharing (Cute) Stories on Social
Stories that accompany images are always important for Facebook. Users have the privilege of extended text in posts on Facebook. The Animal Rescue League of Berks County uses this privilege, well. They know how to stop scrollers in their tracks (who doesn't stop to look at adorable animals? ? ??). They emotionally attach users to their images with personal, stories about the animals in each photo.
Wendy Isn't a Girl to Mess With
The best part of Wendy's social media presence is that they're actually present.. They consistently post relevant content that directly communicates with their target audience. And, they respond to users that mention them in posts or ask questions. This often results in hilarity for the rest of us. Take a look at this article about an interaction on Twitter for a perfect example. Wendy's social media marketing emphasizes the power of relationships. It is as if Wendy, herself, talks to people. And, it gets people to come to their restaurants.
On my free time I like to check out @Wendys tweets pic.twitter.com/XP9rchkInz
— Khalid (@khobobo) January 20, 2017
Protecting and Connecting
This local police department expresses regular updates that lighten the mood of stigmatized work. Exeter P.D. makes positive impressions on users through jokes and creative photography. They also provide relevant information about the current activity of Exeter Township. Videos and imagery offer safety advice and comment on their own workplace culture. Exeter P.D.'s posts make people want to connect with them. Even in the serious business of law enforcement, we can always enjoy a good laugh!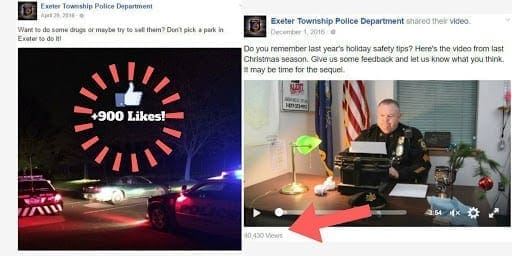 Getting a Slice of the Social Pie
A focus on social media marketing gets people to Mimmo's for popular events. Mimmo's knows it's own brand: a great place for lots of people to gather and celebrate the Super Bowl, New Year's Eve, and family occasions. They capitalize on the changing seasons with posts about reservations for holidays like St. Valentine's Day. They also sponsor posts through Facebook to expand their reach to the local community. This naturally gets more customers to the restaurant. It helps that their food and drinks are pretty good, too.?? ?
Spreading Smiles Physically and Digitally
You might not expect a dental practice to connect with users in a human way through their posts. But, Grove does. Highlights of employees' achievements communicate their expertise. Posting articles about dental health captures the attention of users that need information. Grove also keeps their social media fun and entertaining. They make the dentist's office social – not scary. Promotion of their social media through business cards and employee-referrals only brings in more customers. And, yes. We do Grove's social media marketing. #shamelessplug
Getting Shredded on Snapchat ?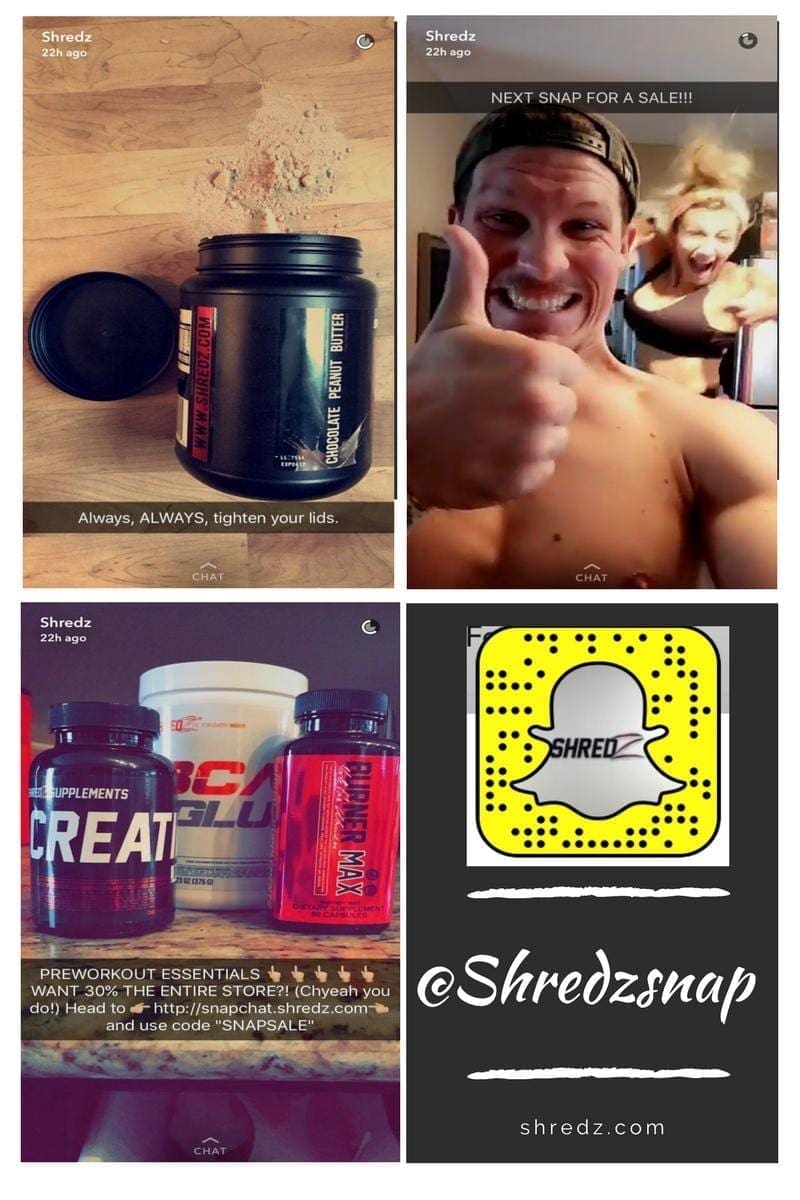 This national company is the proud and only entry on this list that capitalizes on the power of Snapchat. Shredz specializes in fitness and workout supplements. For an active company, an active and mobile social medium is necessary. They use Snapchat to give momentary updates on relatable moments that their target audience experiences on a daily basis. They announce sales for their customers via the app to capture users at any time, anywhere.
Learn from these companies:
Tell stories to your audience – keep it relatable and relevant.
Capture users' attention with videos and imagery.
Create consistent posts and always respond to comments and questions, ASAP.
Communicate your company's culture with humor or professionalism.
Be relevant to the changing needs of your customers.
Promote your posts to expand reach across your region.
Connect with mobile users instantaneously with opportunities for interaction.
Have any questions? Ask the certified members of our team. Place your comment, below, and we'll get right back to you. Let's start a conversation!
Also, check out our own social media: @DaBrian Market on Twitter and DaBrian Marketing Group on Facebook.