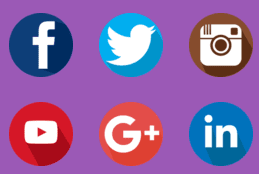 Allocate More To Video In 2016
In case you are living under a rock, social video exploded in 2015. Last year Facebook users around the world posted 75% more video than they did in the previous year, and with SnapChat tripling its daily views since May and reaching 6 billion daily video views, video is now one of the strongest contenders in 2016. Those numbers will steadily increase throughout the year and with most social networks like Youtube, Facebook, and Twitter seeing increases in 2015, other social networks are hopping on board. It was reported that Pinterest could also be hopping on the video advertising bandwagon in 2016.
Not only have video views and shares exploded on these social networks, but the use of video for advertising purposes has also steadily increased. A video can engage with your current audience and potential customers like never before. If video is not somewhat apart of your content strategy in 2016, it might be time to re-evaluate and allocate more efforts in creating relevant video content.
Allocate More Resources and Budget To Social Media
With the increase of users on every social media channel, advertisers are taking notice and increasing their advertising spend on these social channels. Not only are advertisers spending more but they can reach their audience like never before. Now advertisers can not only set up their target audience using their age and gender, but they can also target their audience by interest and location. The ability to now target your audience more specifically can help your business get the most value from your ad spend by reaching only the people that matter to you.
For larger companies having a team dedicated to marketing and social media can have its benefits, but any company, no matter the size can benefit from your employees being advocates for your company.  When it comes to sharing the latest and greatest news about your company and or products or services, who knows your brand better than your employees? Content first relayed by your company and then shared by your employees has the potential to reach more current and potential customers. But be careful, you will want to connect with your employees who will be doing this and create viable content for them to reuse so that your brand message and  the image will stay consistent.
Communicate  With Your Customers
With so many people on social media, your company can respond to questions, comments, or concerns that your customers have in a timely fashion. Even if you have an angry customer commenting or posting a question, engaging with that customers and staying on top of comments and questions will get your company out in front of those negative comments. Not only does this engagement help to answer your customer's questions, but it can also help to create meaningful relationships with your customers and your timely response could have the potential to create a customer for life. These few social media trends in could help improve your company's reach, brand awareness, and overall goals.  Will your company be on board?
For more trends or information regarding social media, Follow Us on our Social Media Channels or Contact Us today!