Link building has always been an important aspect of SEO and, with the latest algorithm changes, still is. However, long gone are the days of simple mass directory submissions and overly-optimized content made for search engines. Even though these tactics may garner a smidgen of link equity, it will not suffice in the world of Google's Hummingbird algorithm change and the direction the search engine is taking.
Google and the other major search engines are shifting their ranking factors to include content that is original, relevant, readable, and shareable. Therefore, it is imperative to take the time and effort to develop great content that will improve your search rankings, industry knowledge, and reputation.
Bridging Link Building and Measurement
While going through this infographic, keep in mind that to really understand any content's impact and the significance of your linking opportunities, you need to measure. When you see a site that might make a good linking opportunity, be sure to check its domain and page authorities as well as what that site is linking to. Again, you're evaluating the opportunity's overall value.
Another good measurement to employ is looking at the bounce rate of pages that your content is on. Google defines bounce rate as "the percentage of visits that go to only one page before exiting". If your bounce rate is high, not many visitors are staying on your site. There are several factors that can affect bounce rate but content is one of them. Check out the infographic below for more details!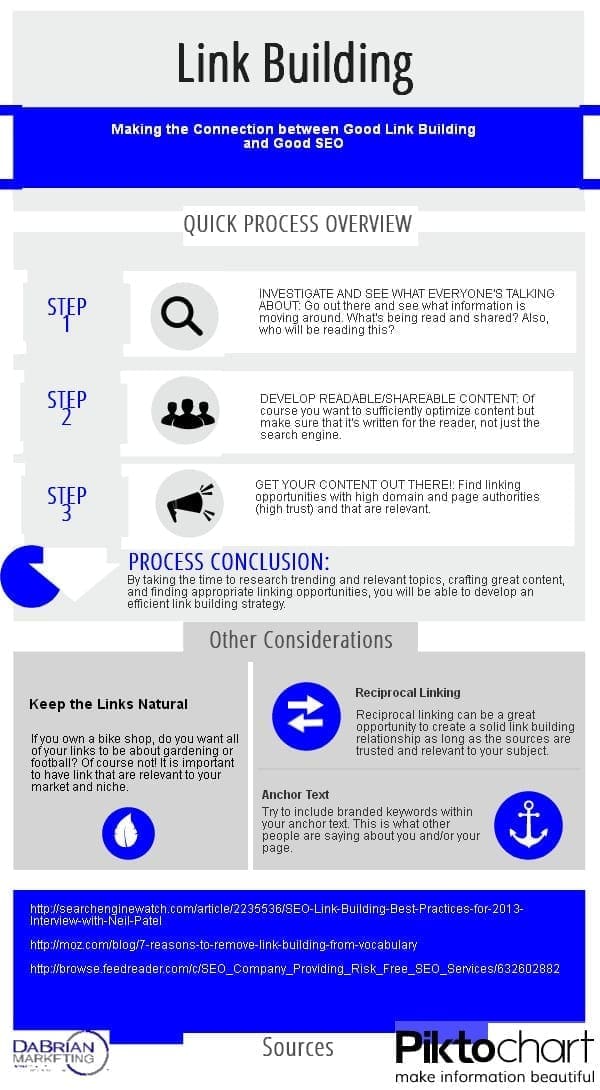 Have any questions about link building or content development? Contact us today or leave a comment below!