The DaBrian Marketing team recently had the privilege of visiting South Mountain YMCA for a day of team-building activities. Operating as an independent YMCA Camp and Conference Center since 1983, The South Mountain YMCA Camps have been providing youth recreational and educational programs for over 60 years.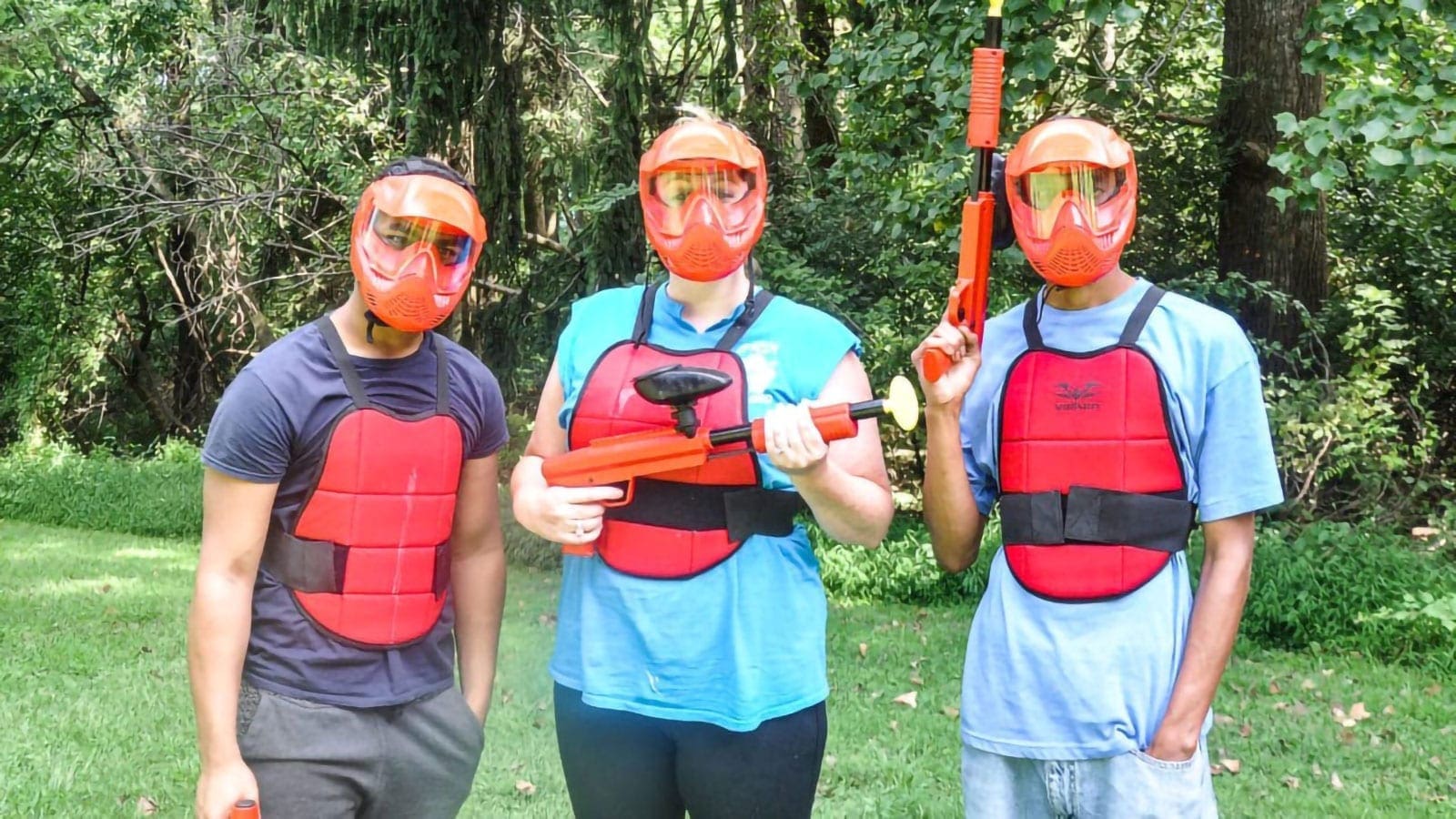 The YMCA serves over 8,500 individuals annually with participants predominantly from the local area and surrounding communities. Their mission is to provide a camping experience as well as educational and other programs that build personal leadership, character and life skills while developing caring, honesty, respect and responsibility in young people, families and communities.
The beautiful 600 acre landscape of the South Mountain YMCA delivered a picturesque setting for a day of team building activities. Typical team building programs include a high ropes course, climbing tower, zip-line, and a low ropes course. Traditional programs can be expanded around a team-building goal.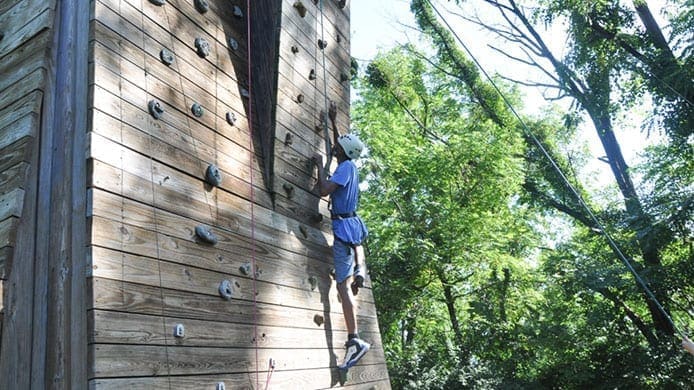 Most of our staff conquered the climbing tower and enjoyed the zip-line trip back to ground-zero. But for those scared of heights another adventure awaited: Paintball. Because what better way to show your coworkers you appreciate them than to shoot them with a paintball!? Thankfully, South Mountain Adventures provide modified versions of paintball guns which pack a lesser punch; making this a safe and enjoyable time for all.
After a quick training session on the equipment, we split into two teams and developed our strategies. The red team was victorious almost every match, largely because the blue team was saddled with agency owner, Danny Laws.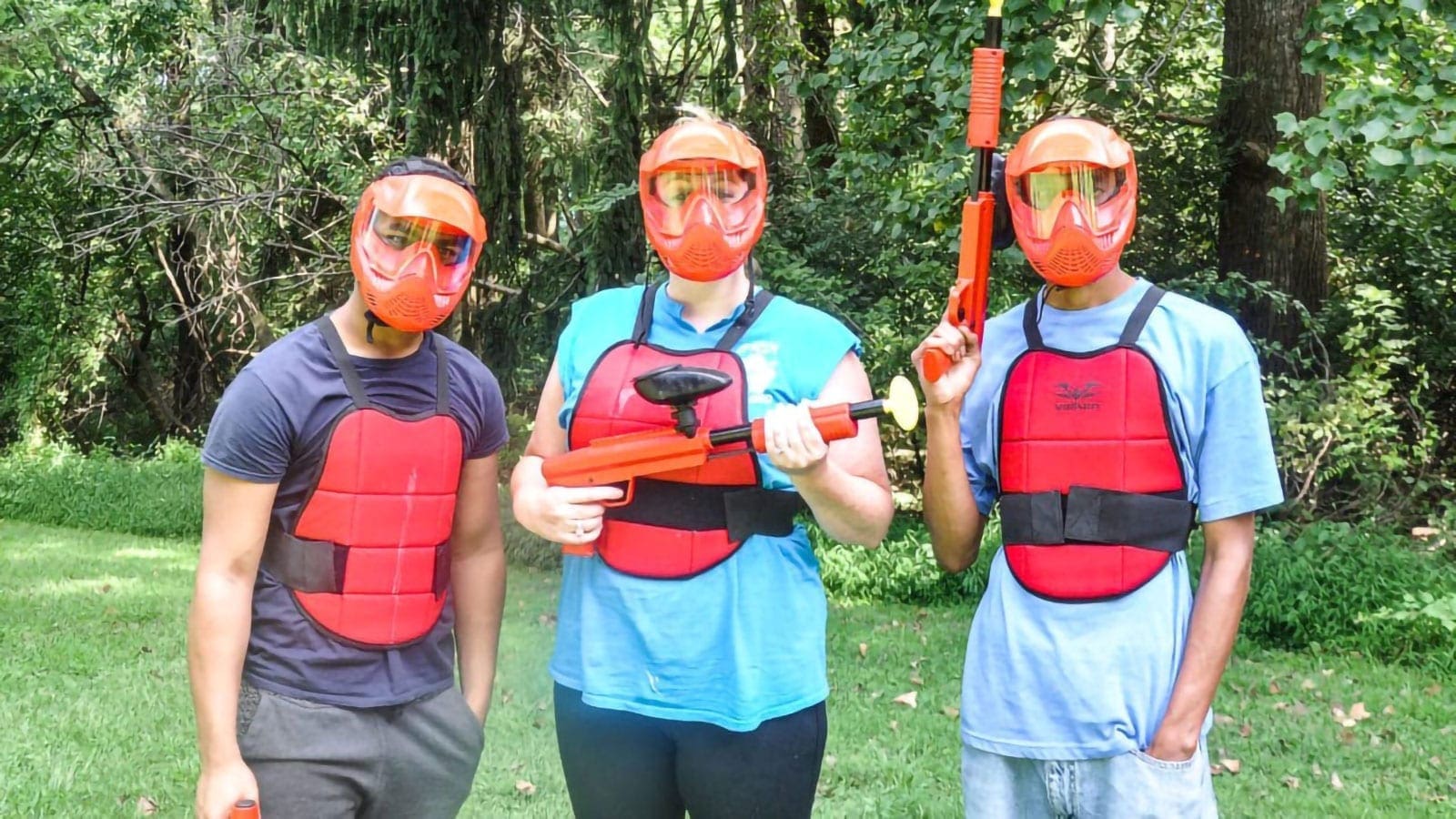 There are so many valuable reasons for a business to hold team building events or activities. Not only do they give your staff a break from the usual grind, but team building events can have serious business and personal impacts. If you're looking for something special to do with your team the South Mountain YMCA is an excellent choice. Whether your team would enjoy paintball like DaBrian Marketing, the rock climbing wall, or a leisurely hike, there is something for everyone at South Mountain.
South Mountain will work with you to plan an event that your whole team can participate in and will remember for years. For more information contact Greg McCrohan at 610-670-2267, ext. 250, or by emailing gmccrohan@smymca.org.