The website launch of Penn Street Market – or PSM – is another excellent example of recent work completed by the design team here at DaBrian Marketing Group. PSM is a branch of the Greater Reading Chamber Alliance, also referenced as GRCA, located at 445 Penn Street Reading, PA 19601. Their specialization is in providing farmers, locally owned restaurant and food trucks an open space to sell fresh produce.
Our work with Penn Street Market consisted of doing a website redesign to deliver a fresh & vibrant look that captured attention. PSM's goal was to attract new users to the site and deliver an enjoyable experience that matches the upbeat mood at the Market. Our Creative Director Mark Mapp and Web Developer Nicholas Azzarello set out to design an outline that fit PSM's goals. Thanks to Aaron Gantz, Executive Director – Downtown Development at GRCA, keeping a consent line of communication with us, we were able to develop and launch the website in a quick and timely manner. At DaBrian Marketing Group, we pride ourselves on delivering our projects on-time, on-budget, and in-scope.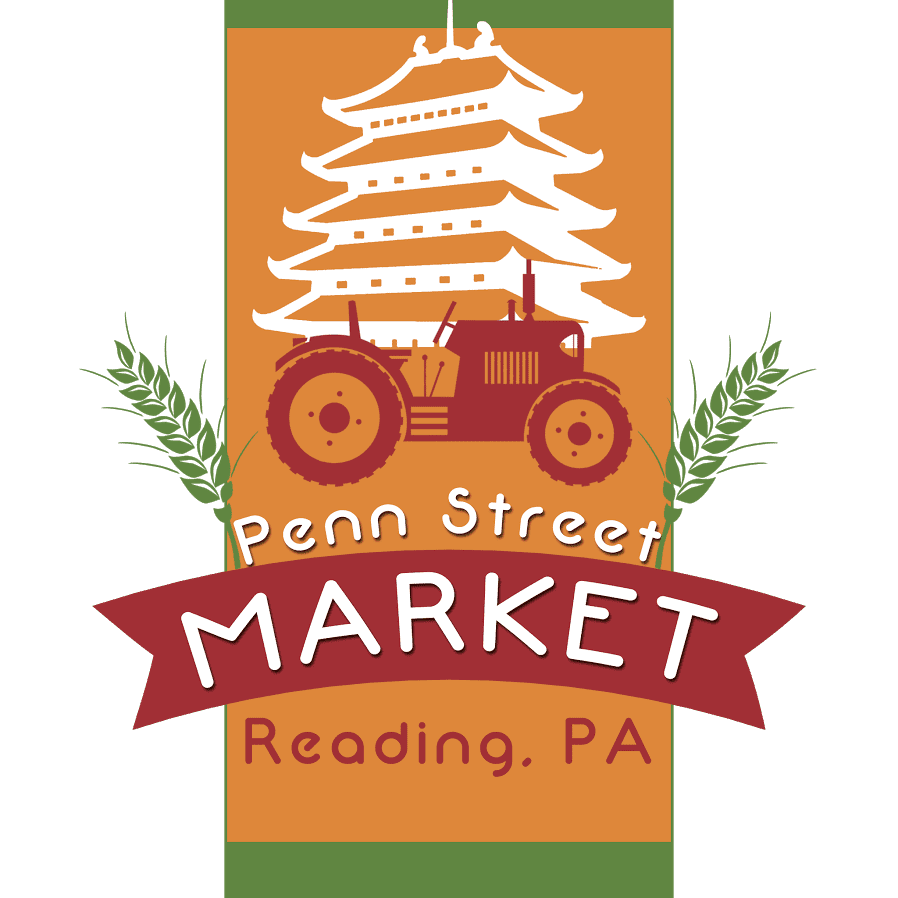 Besides the layout of the homepage www.pennstmarket.org, DaBrian Marketing created and implemented a number of category pages to help improve the user experience. These pages included: About the Market, Become A Vendor, Plan Your Visit, Become a Sponsor, Berks Farm Bucks and Connect with us pages. The result was a cleaner, more modern looking site, more easily navigated by visitors. The usability and functionality on the site also improved with quick accessibility between the pages and a mobile-first design approach. The stated goals of Penn Street Market were considered with every page made, header implemented and line of code written so that the finished product exceeded expectations.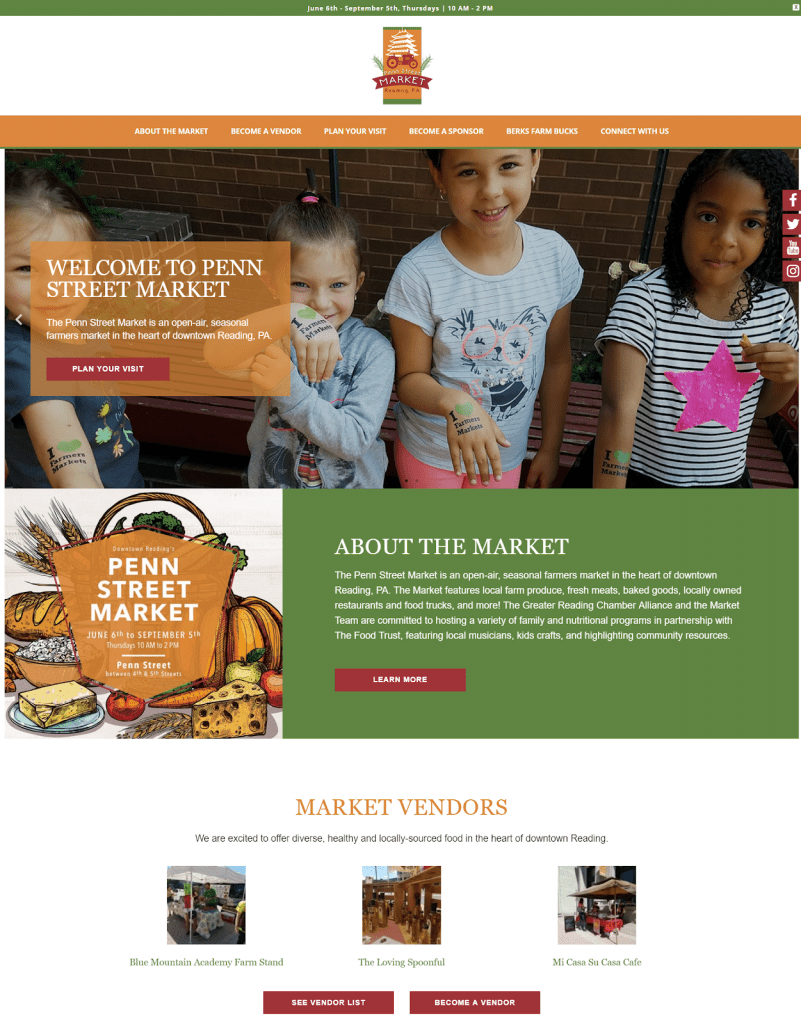 The Penn Street Market is an open-air, seasonal farmers market in the heart of downtown Reading, PA. The Market features local farm produce, fresh meats, baked goods, locally owned restaurants, and food trucks, and more! The Greater Reading Chamber Alliance and the Market Team are committed to hosting a variety of family and nutritional programs in partnership with The Food Trust, featuring local musicians, kids crafts, and highlighting community resources.
Want to learn more about our other projects? Then visit our Website Design blogs!