February 25th, 2015 by Justin Miller
Small Business Marketing
Earlier in February, DaBrian Marketing Group hosted a Google Partners Event that showcased the capabilities of Google AdWords and online marketing. The infographic summarizes the top 5 small business online marketing tips to leverage Google to improve your business' online presence and marketing efforts. Any questions and comments should be directed to DaBrian Marketing Group, and if you are interested the full Google presentation is available on YouTube.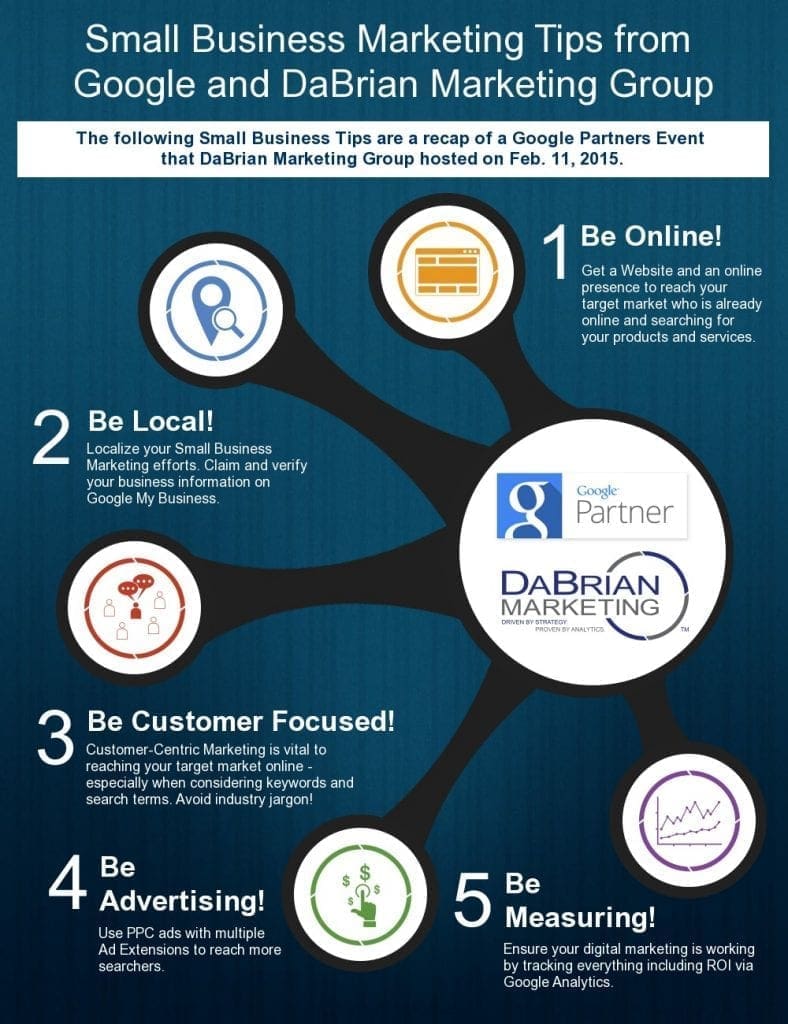 Justin Miller is the Search Manager for DaBrian Marketing. He does everything from research, account creation, campaign management, and reporting to improve clients' Pay per Click (PPC) advertising and Search Engine Optimization (SEO). With separate accreditation in Google Analytics, Google AdWords, and Bing Ads, Justin has been helping companies increase awareness, website traffic, as well as conversions (sales, sign-up, registrations, etc.)
---
Also published on Medium.