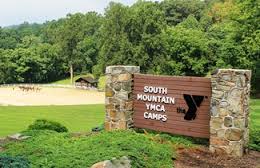 30 May, 2016 (Reading, PA) – DaBrian Marketing Group, LLC has developed and redesigned South Mountain YMCA's website, pro bono.
The South Mountain YMCA provides camping experiences as well as educational and outdoor programs that build personal leadership, character, and life skills while developing care, honesty, respect, and responsibility in young people, families, and communities.
Nathan Brant, Chief Executive Officer of South Mountain YMCA, said,
"We cannot begin to express what an incredible gift this is. As a charity serving kids, families, and schools, a good website significantly increases the positive impact we can have on our community. This beautiful online presence will drive awareness of our programs and services, assist families in learning about transformative experiences for their children, and help educators plan for environmental and outdoor education field trips. We cannot thank the team at DaBrian Marketing enough."  
South Mountain YMCA emphasizes three main goals of their new website: an improved experience for its users, a more effective attraction of their target audience, and the creation of a unique, intuitive aesthetic.  South Mountain YMCA's satisfaction with the new website speaks to the analysis-based, creative web design that DaBrian Marketing Group produces.
Visit the New South Mountain YMCA  website to learn more about their youth- and family-oriented programs as well as the most recent work by DaBrian Marketing Group's team.
About DaBrian Marketing Group, LLC
Founded in 2008, DaBrian Marketing Group, LLC is a full-service digital marketing agency, focused on providing original and strategic digital marketing solutions for businesses, that want to create digital awareness, increase return on investment (ROI), and identify insights that not only will help achieve goals but will also help to increase your business's efficiencies. DaBrian Marketing Group's services include email marketing, search engine optimization, website design, web analytics, social media marketing and more. Company headquarters are centrally located at 500 Penn Street, Suite 201, Reading, Pennsylvania 19602. For more information about DMG, visit dabrianmarketing.com or call 610.743.5602.