You never get a second chance to make a good first impression. This is especially true when it comes to website landing pages. These pages should be search engine friendly so you can draw visitors there first. You also want to catch visitors' attention, provide some basic information, engage them and motivate prospects or customers to take action.
This is where landing page testing solutions are used. These tools allow you to build and run "A/B" tests or multivariate versions of a landing page to answer questions such as whether you should have a navigation bar, will visitors click on a video, what color is most appealing, or would testimonials support your cause. Here are some available online platforms which help design and test landing pages to fit your business needs:
Unbounce focuses only on landing pages, with customization features and A/B testing functionality. They provide over eighty templates geared towards maximizing conversions, whether a sign-up, form submission or sale. You can capture leads on your landing page and send them directly to Salesforce, MailChimp, Constant Contact or AWeber. It's also easy to add KISSmetrics, Google Analytics, and other conversion tools like surveys or a live chat. Different plans are available, from $49/month to $199/month, with a 30-day free trial.
Optimizely provides one optimization platform for websites and mobile apps. It offers an intuitive, easy-to-use landing page editor with a strong focus on A/B and multivariate testing. Highlights include a reporting dashboard with a testing focus, cross-browser testing and integration with common analytics tools. Benefits include increased interactions, engagement, and conversions (leads and sales.) Different pricing plans are available from $17 to $359/month. A 30-day free trial starter program is also available.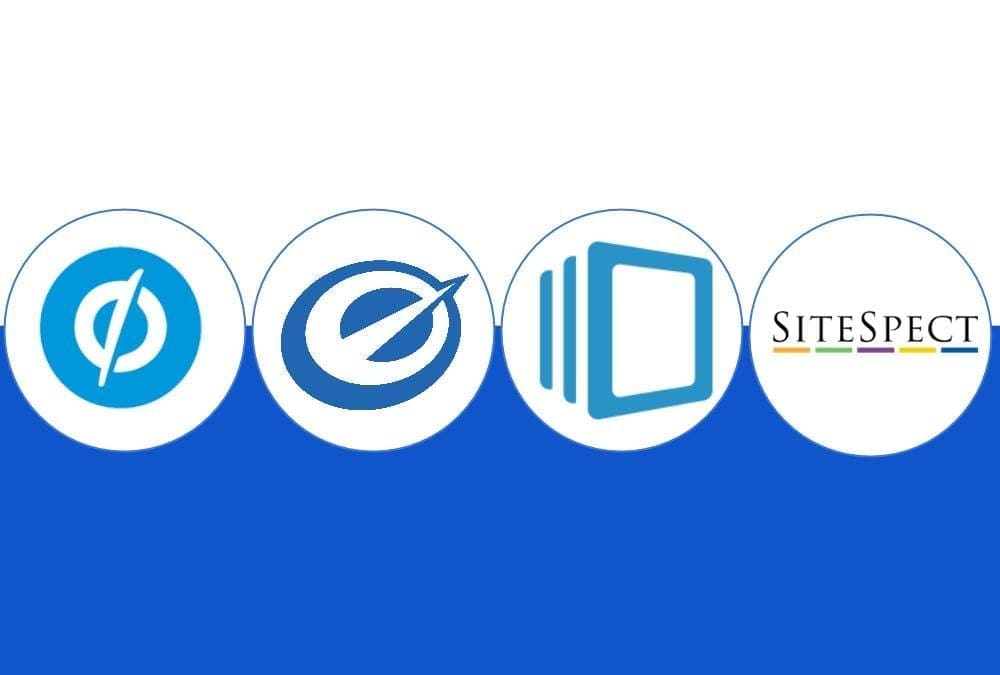 Designed to quickly build and customize A/B testing landing pages, Instapage focuses on turning visitors into leads and customers. Over seventy templates are available for uses such as click-through, lead generation, and "coming soon" pages. It also has the capability to learn based on visitors who come to the landing page, and will serve up the best possible landing page to help increase your conversion rate. Users can view real-time data to determine the winner of split tests, while tracking conversion types including thank you pages, button/link clicks, and shopping cart checkouts. Instapage integrates with a variety of marketing platforms such as Google Analytics, MailChimp, Constant Contact, AWeber, Facebook, Google+, and Twitter. Build your first page free, then upgrade to plans from $29 to $179/month.
A little more technical in implementation, SiteSpect is designed to allow a broader range of testing options for every aspect of your site. Advanced behavioral targeting is available to create deep and engaging experiences. Users can test content, functionality and features across various websites, mobile sites, and apps, in order to uncover new optimization opportunities. Pricing is dependent on the solution chosen and the user's ongoing website needs. While pricing can get expensive, if it helps solve your business needs and increase conversions, then it might be worth the investment.
DaBrian Marketing Group understands the importance of having a tested and proven lead generation and sales process. Contact us today to make a great first impression.