February 8th, 2016 by DaBrian Marketing Group
DaBrian Marketing Group Hires Director of Business Development
DaBrian Marketing Group, LLC has further expanded its full-time staff to include a Director of Business Development, Doug Crawford. Doug is native to the Reading area and brings over 25 years of experience in marketing, management, sales and customer service.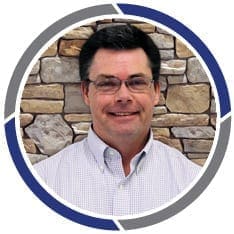 "I'm excited to work with such an expert team that's very dedicated to their crafts," said Crawford. "Everyone's involved in all aspects of the business and everyone can truly impact every decision."  "I'm eager to help make DaBrian Marketing a prominent agency in the local market and be able to showcase the expertise of the individuals  that make up this agency."
Daniel Laws, Jr., principal owner of DaBrian Marketing Group, LLC, said "We are excited to have Doug on board, and are committed to attracting and retaining local talent, like Doug.  As point of our agency's growth, we want to continue to service the digital marketing needs of the market. We believe that by adding a Director of Business Development, this positions us to address the needs of the market and solidify a critical role with DaBrian Marketing Group.  It's one of many exciting changes going on with our agency."
For more information about our new Director of Business Development, Doug, visit dabrianmarketing.com
---
Also published on Medium.
DaBrian Marketing Group (DMG) is a full service digital marketing agency focused on providing innovative, strategic marketing solutions for businesses that want to obtain digital awareness, cultivate meaningful customer relationships, and gain insights to achieve their goals.