You've heard it before: content is king. In 2020, the digital marketing landscape will reinforce this adage more than ever. As Google's algorithms increasingly rank pages with relevant information higher in its organic search results and users gravitate toward brands they trust, quality content can help savvy marketers stand out from the competition.
Educational content, specifically, is the tool through which banks and credit unions can engage with potential customers. In fact, one study by Powered Inc. suggests that consumers who receive educational content are 29 times more likely to enlist the provider's services compared to traditional advertising. This means that educational content can help you drive new customers, increase the number of loan applications received, and improve the bottom-line.
But where should you begin with your own content makeover? Though the 2008 financial crisis is now more than a decade behind us, banks and credit unions are still struggling to win back trust. The non-profit Association of Retirement Plan Participants found that only 8% of those surveyed had faith in their financial institutions—down 5% from the previous year. Offering value to your current and prospective account-holders—such as financial education—can help re-establish and build trust, as well as engage consumers in a more lasting way than other marketing approaches.
At DaBrian Marketing Group, we leverage a simple approach that guides our clients through a four-step process for their content makeovers:
Via an initial audit we determine what digital and physical marketing resources the institution currently possesses – and what still needs to be developed.
Second, a careful examination of consumer buying stages helps to prioritize the content materials that will move the needle on larger business objectives in the short-, medium-, and long-term.
Next, we consider the content that has to be revised or created based on our audit and an understanding of potential customers.
Finally, we set the groundwork to distribute existing and new assets to the right people, at the right time, using the right channels.
It can seem overwhelming when first getting started, but what follows will guide your bank or credit union through an effective content audit, creation, and distribution process in 2020. Following this plan will help you generate more traffic, loan applications, and ultimately – revenue.
Starting Your Content Audit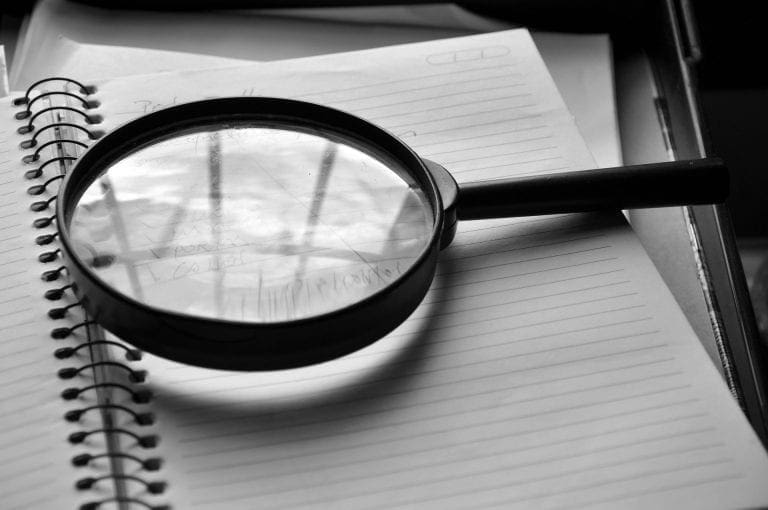 Your content audit should start with an inventory of the marketing resources you already possess. To do this, create a checklist of haves and be sure to include the created by and modified by dates. We find that our bank and credit union customers often have resources (especially printed collateral) that is so outdated that it's more efficient to start afresh. Note: your content audit checklist should include BOTH your digital resources and your in-branch assets! Here are some specific content types to consider to get you started:
In-Branch Assets
Flyers
Brochures
Guides
Worksheets
Screens
Articles
Surveys
Info graphics
Digital Assets
Website
White Papers
eBooks
Apps
Videos
Quizzes
Blogs
Podcasts
Calculators
As you move through the information, consider the kind of content each of your marketing personas might best engage with. Infographics and interactive online and mobile content might resonate better with Millennials, for example, while in-branch editorial content might connect better with older consumers.
Appraise Your Customer Buying Stages
The process where your potential customers become aware of your financial institution, learn about it, and (hopefully!) engage with it is called the buyer's journey. You'll need to consider if you have content to help advance prospects through each stage of the buyer journey. Here's what you need to know about each stage and the types of content that often work well at each step…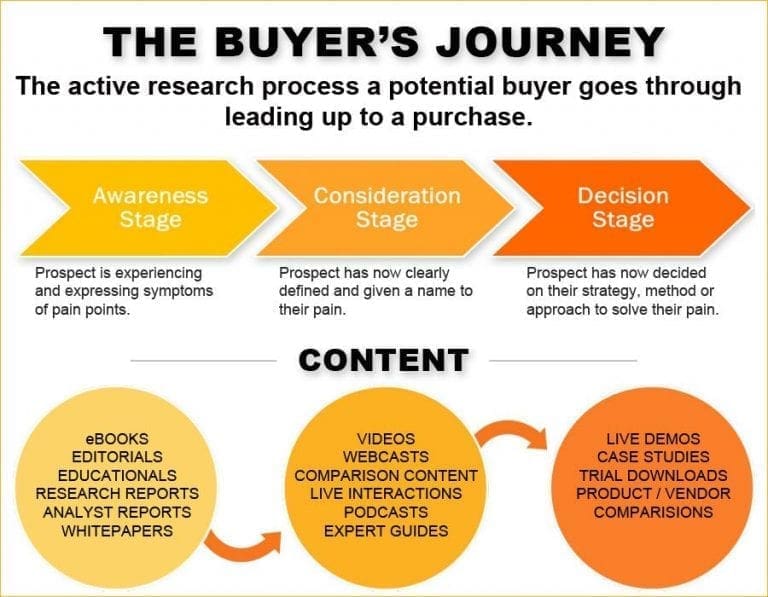 Awareness – The initial stage of the journey begins when someone discovers your bank or credit union. Marketing assets might include blog posts, curated news content, and other fairly general materials that provide value to the prospect without mentioning your particular brand's products or services.
Consideration – After becoming familiar with your institution, your audience may begin to consider it among other buying choices. Content created for this stage should still focus on financial education but you will want to begin interspersing brand elements so that your audience begins to consider you. Longer, deeper forms of content such as eBooks, videos, and webinars are often used during the consideration phase.
Decision – The final stage of the journey occurs when your audience values what you're provided, trusts you, and considers your offering appropriate. At this point, your content should directly link to a sale: brochures, vendor comparisons, case studies, and trial offers may all be appropriate.
Revise and Create Appropriate Assets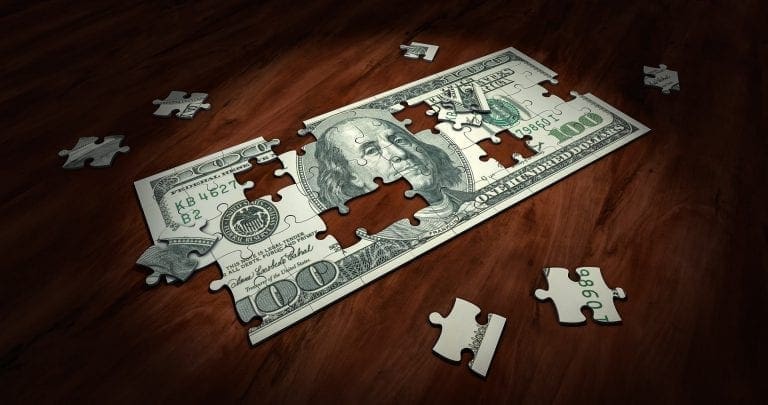 Now that you know what you have and what you need to help prospects progress through the buyer's journey you can begin revising and creating the assets you will need throughout the year. It is helpful to consider each phase in the journey – if you are short on time, produce some assets for each stage rather than completing all of one category at once. For example, if you intend to do a monthly blog series throughout the year, craft an outline for all 12 blogs but only set-out to immediately publish the 3 blogs needed for Q1. This will give your marketing team time to also produce content suited to later stages of the buyer journey. 

Also, remember that content marketing should be helpful, and not come across that you're just trying to sell to the reader. Each piece of content should be measured against its ability to educate your audience, grow the value of your financial institution, and point your audience—once they're ready—to the appropriate products and services. Think about ways to marry your business goals to your marketing goals through the lens of financial education. What can you teach your audience about credit scores, for example, that may later impact their adoption of your products and services?
Create a Content Distribution Plan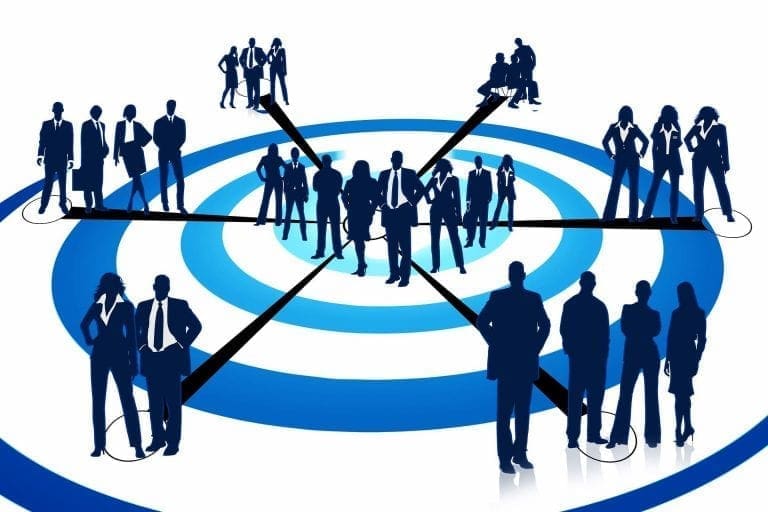 After determining and creating your content needs, you'll also need to begin thinking about how you'll distribute the assets. You should also consider what assets you intend to "gate" – that is, locked behind a registration form. You trade valuable content (financial education, a tool, etc.) for valuable contact information (the prospect's phone number or email address).
We recommend to most financial institutions with whom we work to gate content in consideration phase. Locking it in the awareness phase jumps the gun – these assets tend to be too general to have sufficient value to gain usable prospect info. By capturing an email address in the consideration phase, however, it gives you an opportunity to follow-up with tailored, personalized content in the decision phase. This will improve your conversion rate and allow you to better focus limited resources. Other distribution elements to consider:
Distribution Platforms – Select the websites, publications, and social platforms where your target audiences congregate. Which ones make the most sense for your brand? Do you have the marketing resources to appropriately manage interactions?
Distribution Process – Outline exactly what you want to have happen whenever an asset is created. The distribution process will be different for each marketing piece but the overarching principle is to repurpose as much as possible. Your team took the time to develop collateral so make sure it is promoted on as many platforms as possible. Turn a podcast into a blog, email the blog before sharing it on Facebook, and then send out Tweets of various stats and highlights from the blog.
Distribution Schedule – Finally, determine when you will disseminate content and how often you will publish and post it. You want to maintain a steady stream of material without overwhelming your followers. You also want to maintain space in your marketing calendar for news, breaking stories, and other unplanned assets.
Being prepared for 2020, requires an assessment of your current content, both print and digital content. Make sure you have content that helps guide your current and future customers through your funnel from awareness through consideration until they make their decision. After that, you will know what content areas that will need to be created or recreated. Finally, determine how your content, print or digital, will reach your audience.  Going through these steps (as difficult or easy as they are) will ensure you are prepared to make 2020 a year of great content marketing. 
Looking for a bit more help keeping your content organized – try this Free Content Planner. Still have questions, contact DaBrian Marketing Group Today, while there is still time to prepare for 2020.