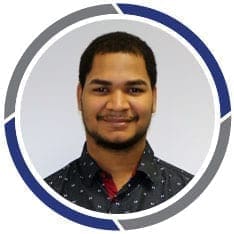 Jorge Carrasco - Account Executive
Jorge Carrasco joined the Dabrian Marketing team in July 2018 as a Sales & Marketing Assistant Intern. Jorge aids the team in increasing the overall exposure of the company. His position involves having a close and highly responsive working relationship with the Agency Owner.
Before working at Dabrian Marketing Group, Jorge Graduated from Berks Technical Institute with an Associate's degree in Business Administration. Jorge intends to further his college education by going for his MBA Degree with a concentration in Marketing and Computer Science.
When Jorge is not working he tends to get lost in his hobbies that include playing video games with friends, listen and playing music, reading, and writing. Something not commonly known about Jorge is that he is, in fact, a self-published Young Adult author with the intention of writing a trilogy.