Doug Crawford — Director of Client Services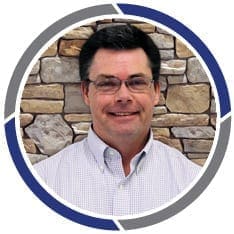 As our Director of Client Services, Doug ensures that clients needs are met. He monitors and guides all activities performed on behalf of our clients. He also maintains an effective level of direct contact with all of our clients. He will likely be the first one to greet you with his big ol' smile start a relationship with us. When you work with us, you'll be BFFs with our Dougie Fresh.
Doug brings over 25 years of experience in marketing, management, sales and customer service working for the likes of Kraft Foods/Nabisco, GlaxoSmithKline Pharmaceuticals and Aramark Uniform Services. He was born and raised in West Reading, Pa and earned his degree in Food Marketing from St. Joseph's University in Philadelphia after graduating from Holy Name High School. Next to helping clients achieve their goals, his biggest smiles are seen when talking about his son and daughter.